Submitted by Chelsea Limmer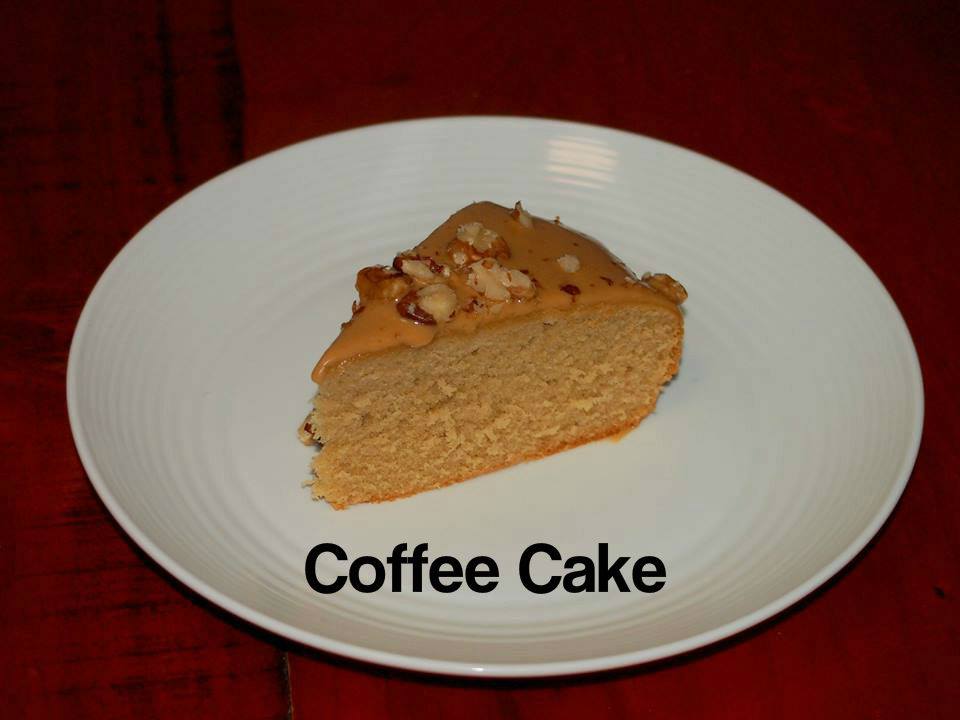 Coffee Cake
Ingredients
Cake:
1 teaspoon coffee

1 tablespoon boiling water

175g butter, softened

3/4 cup caster sugar

1 teaspoon vanilla essence

3 eggs

1 1/2 cups plain flour

1 1/2 teaspoons baking powder

3 tablespoons milk
Icing:
2 cups icing sugar

1/4 teaspoon butter, softened (don't melt)

2 tablespoons water (depending on the texture of the icing that you like)

2 teaspoons coffee dissolved in 1 tablespoons of hot water.
Instructions
Dissolve coffee in the boiling water.

Cream butter, sugar, coffee mixture and vanilla essence until light and fluffy.

Add eggs one at a time, beating well after each addition.

Sift flour and baking powder together and fold a little at a time into the creamed mixture.

Stir in milk.

Pour into a lined warm sc.

I used baking paper that was scrunched up and slightly wet. I also sprayed the baking paper with coconut oil.
Note
I cooked it on high for one hour, then low for about 30 minutes. I think next time I will cook on high for about 30 minutes and an hour or so on low. My slow cooker (6L) runs pretty hot.

Once cooled, add the icing... as per icing ingredients mixed

Crush some walnuts on top to decorate.

Sit back with a cuppa coffee and slice of cake and enjoy!!!!