Submitted by Christine Wescombe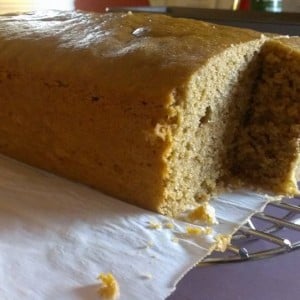 Coffee Cake
Ingredients
125g butter

1/2 cup sugar

2 eggs

1 1/2 cups SR flour

1-2 Tbsp of your favorite coffee

1/3 cup milk

1 Tbsp hot water
Instructions
Cream the butter and sugar together and then add the eggs one at a time.

Mix until well combined.

In a cup dissolve coffee in the hot water and add the milk.

Add flour to the butter mixture then add the coffee/milk as well and beat until smooth.

Spoon the cake batter in a loaf tin. Put a bit of hot water in the sc bowl and a couple of egg rings and pop the loaf tin on top.

Cook for 1.5 hrs on high with tea towel under lid. I used my 6L slow cooker and a loaf tin for this.