Submitted by Lindsey Reid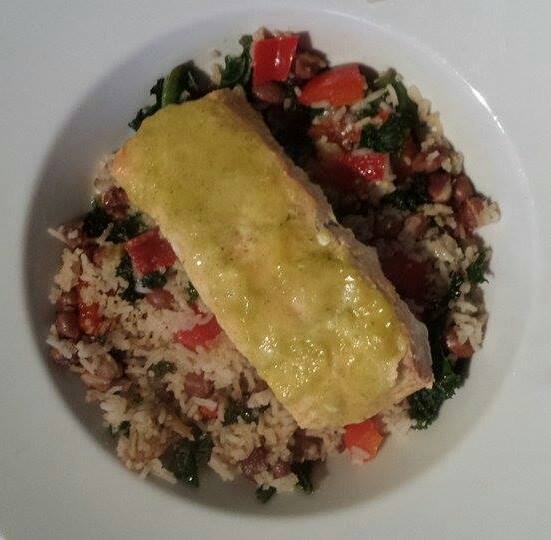 Coconut Mango Salmon
Ingredients
Parchment/greaseproof paper/tinfoil packet

- 2 salmon fillets, thawed

- 3/4 cup mango chunks (either fresh or frozen would work)

- 1/4 cup cilantro/parsley

- 1/2 cup tinned coconut milk

- 1/4 tsp ground ginger

- juice of 1 lime
Instructions
Rinse of the salmon filets and leave them to one side.

Combine all of the other ingredients in a food processor or small bullet blender and blend until you have a paste.

Take 1/3 of the marinade and put it in a container in the fridge.

Put the other 2/3 of the marinade on the salmon, and slide it in the parchment packet.

Drop the parchment packet in the crockpot, and cook on low for 2 hours and 15 minutes. Serve with the rest of the marinade as a sauce.