Submitted by Alicia Huxtable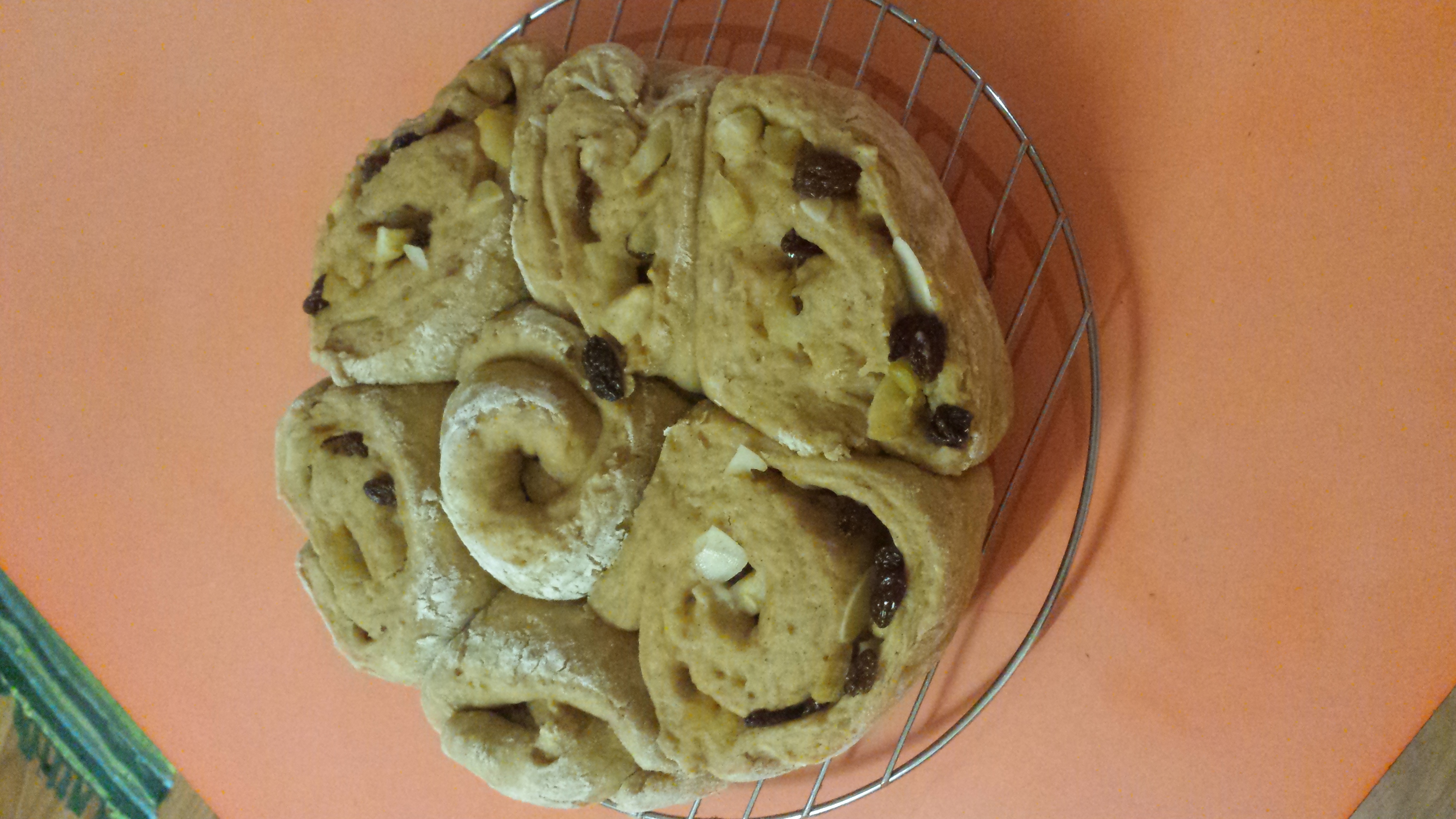 Cinnamon Apple, Sultana and Almond scrolls
Ingredients
Apples

3 apples, peeled and diced

1 tbsp butter

1/2 tsp cinnamon

1 tbsp sugar

Scroll Dough

3 cups s.r flour

2 tbsp caster sugar

1/2 tsp bicarb soda

100g butter

1 tsp salt

1 1/4 cups milk

1 tsp cinnamon

Handful sultanas

Handful almonds (or other nuts.....can omit altogether)
Instructions
Place apples, butter, sugar and cinnamon in a small pot and stew until soft (approx 10-15 minutes). Put aside to cool, and add the sultanas and almonds.

Place the flour, sugar, bicarb soda, salt and cinnamon in a bowl. Mix then add butter and using fingertips mix until it resembles fine breadcrumbs. Add milk and using a flat bladed knife, mix until combined. Tip onto a lightly floured board and knead slightly for a few minutes before rolling out into a rectangular shape.

Spread apple mixture over the dough and roll up.

Cut into approx 8 pieces and place into your lined slow cooker insert.

Cook on HIGH for 1 hour 40 minutes.