Submitted by Karen Goodwin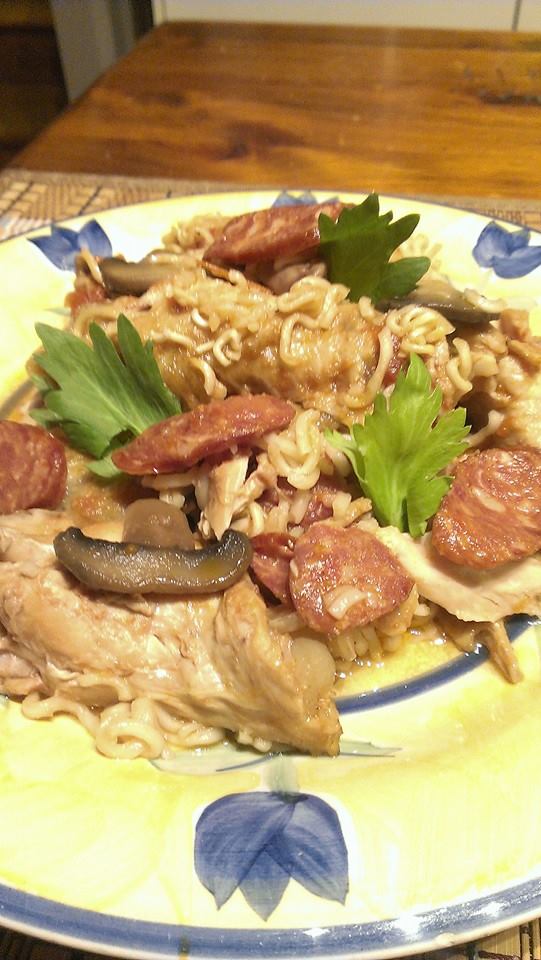 Chorizo & Tomato Chicken Wings
Ingredients
2kg Chicken Wings

1 x Chorizo Sausage

1 x Tin Diced Tomatoes

Deli Sundried Tomatoes

Cherry Tomatoes

Minced Garlic

Minced Ginger

Garlic Powder

Salt /Pepper

Brown Sugar

Mushrooms

Chicken Stock
Instructions
This is my late Dads recipe, although he prepared in a wok, it will have same result in your SC! I call it "Chorizo & Tomato Chicken Wings"

So, depending how many in your Fam Bam, cut in half your wingys, sprinkle over with garlic powder, salt n pepper to taste.

Add on top, your sliced chorizo (or u can use bacon - but I like the smokiness of the chorizo) chopped up sun-dried tomatoes, minced garlic, minced ginger, cherry toms & a tin of diced toms.

Sprinkle over some brown sugar (will take some of the acidity out of the tomatoes) I also added some sliced mushrooms.

Pour over 3 cups of chicken stock & gently stir in.

Cook on high for 2.5 - 3.5 hrs (checking).

The smokey flavour of the chorizo & tang of sundried tomatoes, make these wings a winner with your kiddies!