Submitted by Allie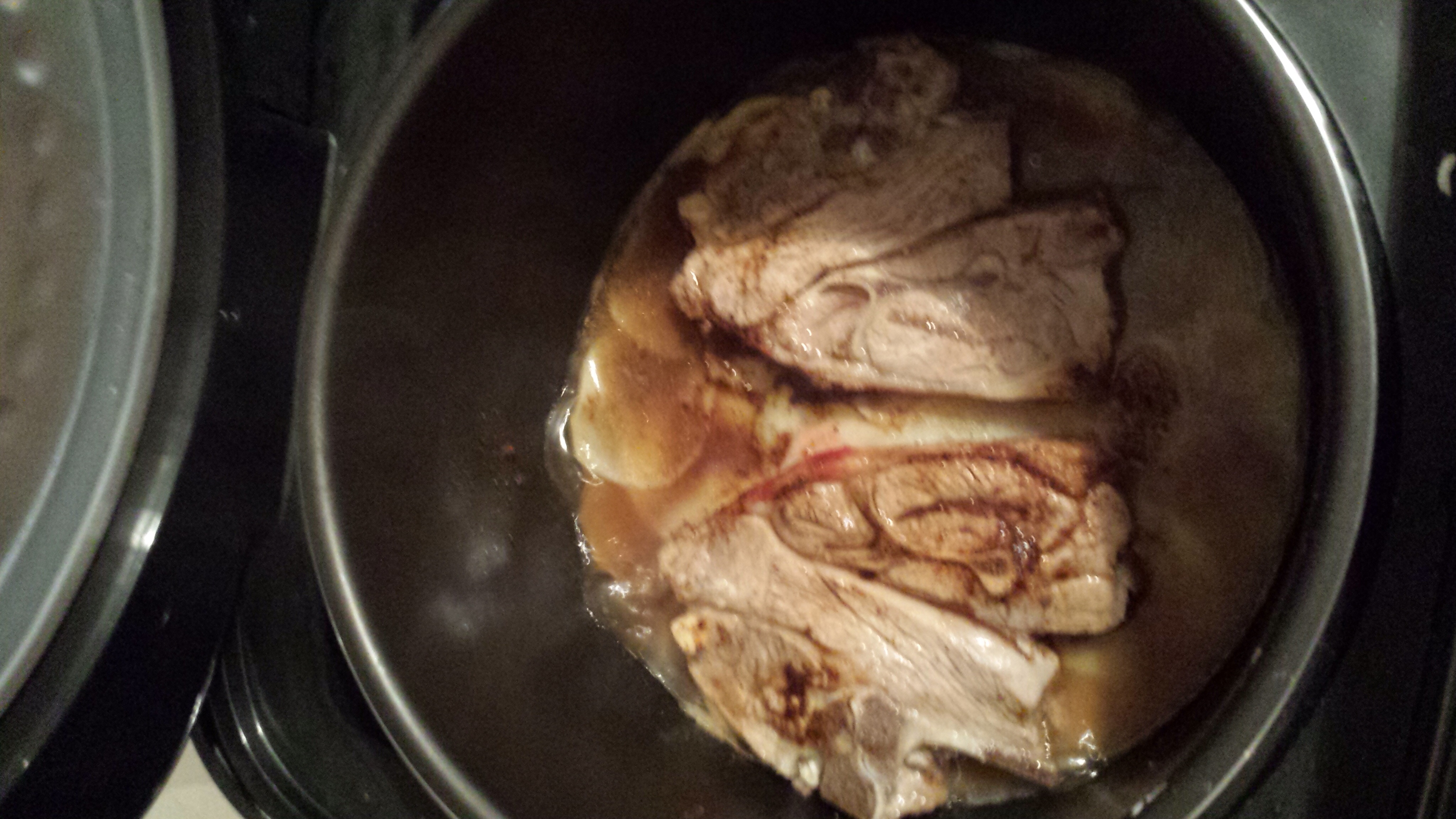 Chops and Potato Bake
Ingredients
4 potatoes, sliced thin

2 large lamb loin BBQ chops

Spice mix (I make my own - sage, paprika, cumin, cayenne pepper, salt, pepper - but you can use any packet mix or flavour combination)

Stock

Cooking oil spray
Instructions
1. Spray base of slow cooker

2. Layer sliced potatoes in slow cooker, spraying between layers

3. Rub lamb chops in spice mix

4. Place lamb on top of potatoes

5. Pour enough stock to cover potatoes

6. Cook on low for four hours or on high for two hours with lid on.

7. If liquid still remains, place on high with lid removed until liquid is reduced.

8. Remove lamb chops. Base of potatoes should be crispy.

9. Flip potato onto plate so crispy side is showing. Top with lamb chops and serve.