Submitted by Robyn Clark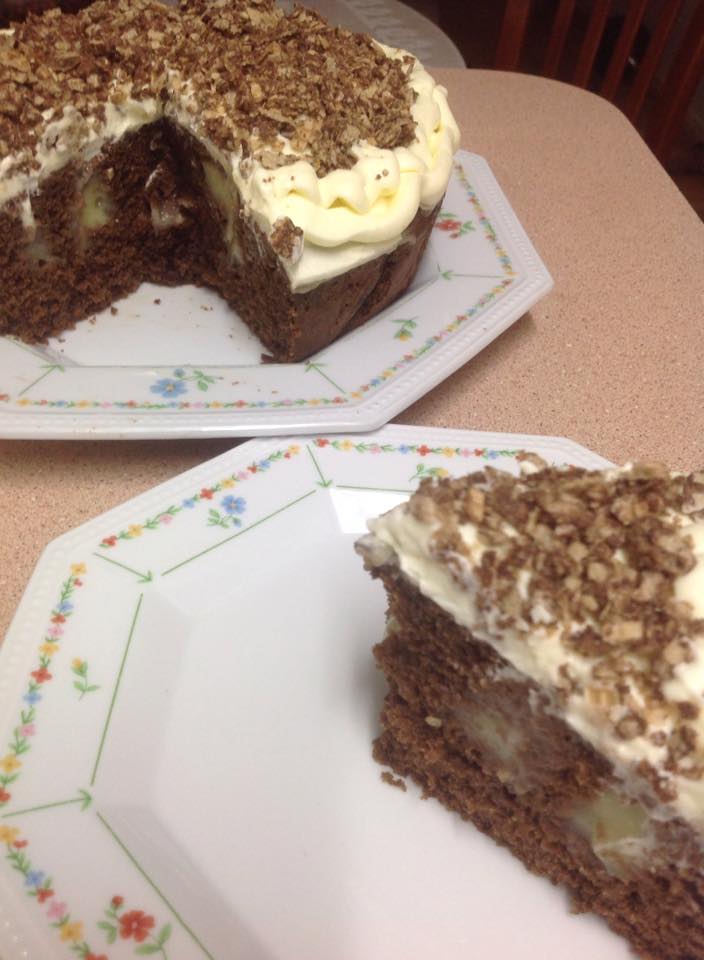 Chocolate Pudding Cake
Ingredients
1 packet chocolate cake ( or use your own favourite recipe)

1 packet Cottees vanilla pudding mix.
Instructions
Mix cake according to directions on the packet.

Use a cake tin elevated in your SC or straight in on baking paper , sprayed.

Cook on high tea towel under the lid approx 2 hours High.

Allow cake to cool for around 15 mins and then with the handle of a wooden spoon poke holes all over the cake. Make sure you go right to the bottom.

Mix up 2 tablespoons of the pudding mix with 1 cup of cold milk. Whisk for about a minute until it's starting to thicken slightly. Let it sit about 5 mins and it will get thicker. Pour over your cake and make sure it gets into the holes. Set in the fridge .

I decorated mine with whipped cream and crushed choc wafer biscuits.