Submitted by kim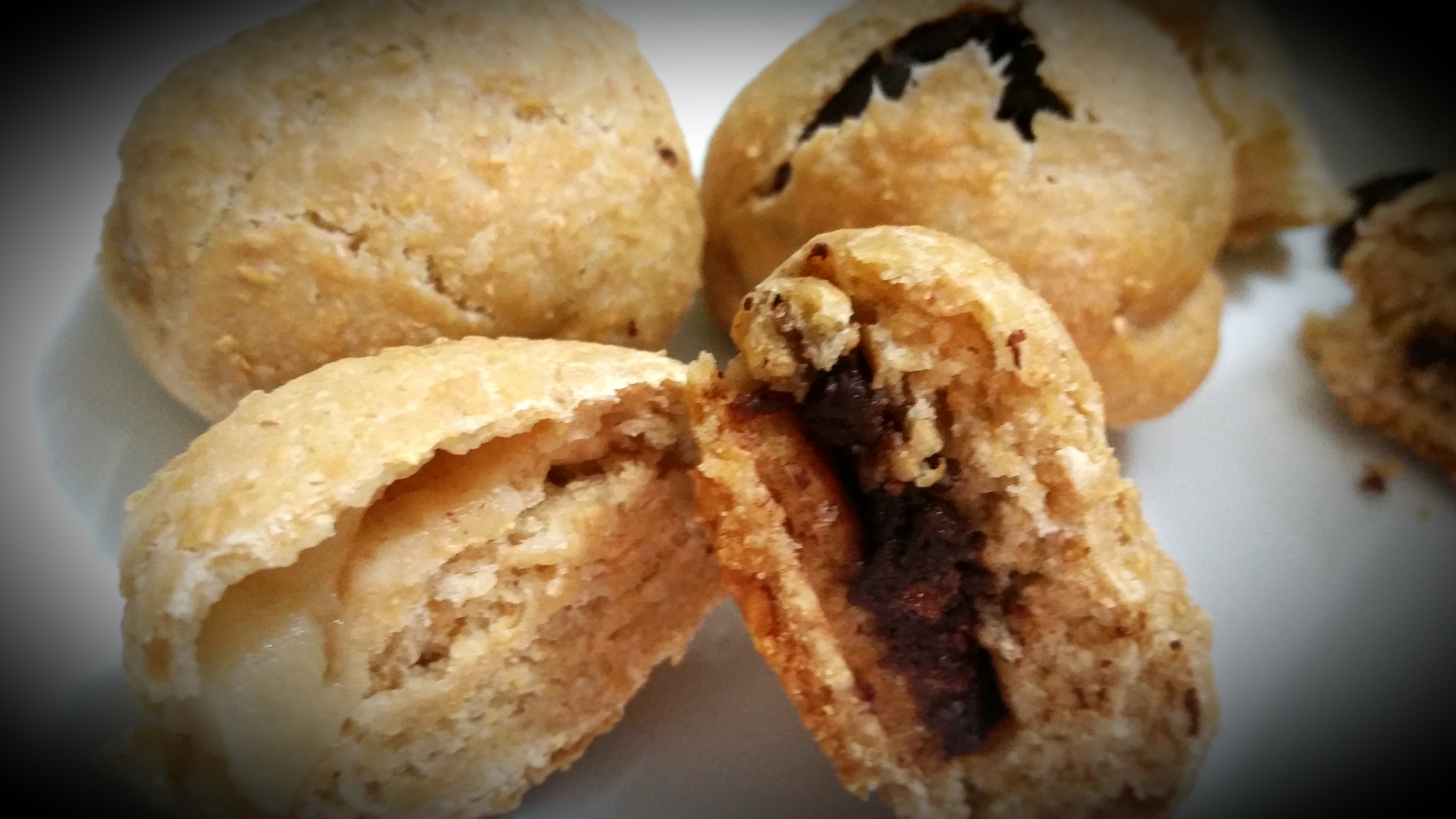 Chocolate Pizza Pockets
Ingredients
1 cup SR flour wholemeal

3/4 cup water

Dash olive oil

Pinch salt

Piece or two pieces of chocolate

Extra sr flour

Variation: teaspoon apple and sprinkle of cinnamon
Instructions
Pulse flour, water, salt and oil in food processor.

Keep adding 1/4 cup extra sr flour a pulse at a time until processor makes a ball.

Remove and kneed on powdered board. Roll out and cut into squares. Place either a piece of chocolate or teaspoon of apple in centre. Sprinkle apple with cinnamon.

Fold edges to centre then roll to make a ball (chocolate may pierce through if edges are sharp).

Line slow cooker with baking paper and place balls inside. Cover with tea towel and lid. Cook on high for 1.5 hours (may need slightly less time). Enjoy!!