Submitted by Christy Roth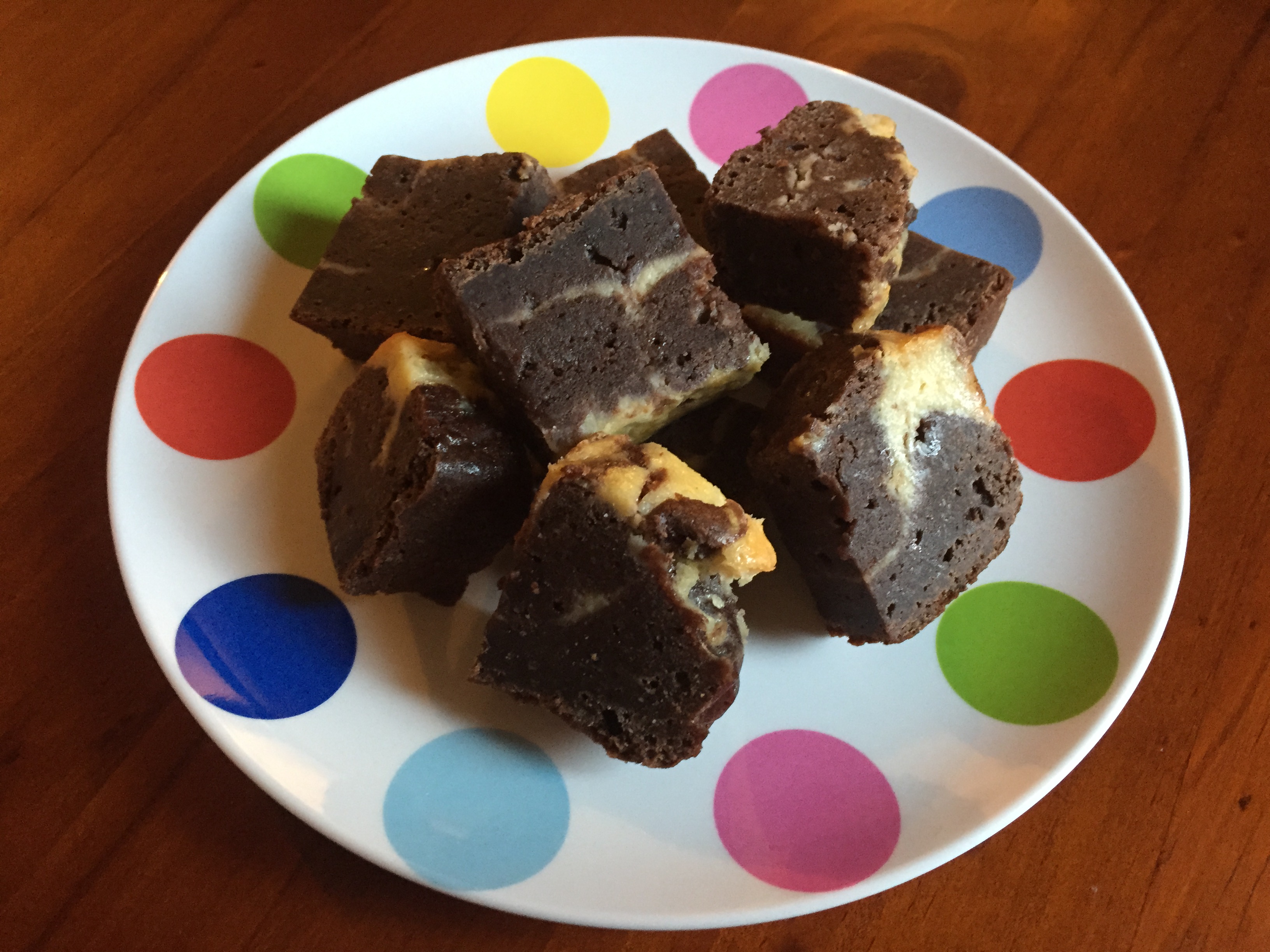 Chocolate Cheesecake Brownies
Ingredients
For the brownie base
1 cup flour

¼ cup unsweetened cocoa

¼ teaspoon salt

150g chocolate melts

½ cup unsalted butter (soft and cut into pieces)

3 eggs

1 cup superfine sugar

2 tablespoons pure vanilla extract
For the cheesecake layer
225g cream cheese (room temperature)

⅓ cup superfine sugar

1 teaspoon pure vanilla extract

1 large egg
Instructions
N.B. This recipe is adapted from the recipe found at http://www.nigella.com/recipes/view/best-ever-cream-cheese-brownies-4224

Line a loaf form baking pan with baking paper.

First prepare your cream cheese layer. In bowl of food processor or with a hand mixer process/whip cream cheese until smooth. Then add sugar, vanilla and egg process/whip until smooth and creamy. Set this aside and mix up the brownie batter.

In a small bowl stir together flour, salt, cocoa. Finely chop chocolate melts and then microwave with butter for approx 2 minutes stirring half-way through.

Let mixture cool.

While it is cooling, in a large bowl whisk eggs, sugar and vanilla. Using a spatula scrape the cooled chocolate mixture into the egg mixture and stir to evenly mix.

Gradually stir the flour mixture into the chocolate/egg mixture (don't overmix).

Spread slightly over brownie batter in bottom of the lined loaf form. Spread cream cheese layer over brownie base layer Spread (or drop in spoon fulls) remaining brownie batter over cream cheese layer.

Using blade of a small paring knife or spoon handle gently swirl batter and cream cheese filling to create a marbled effect.

Cook on high for four hours with a tea towel under the lid. At the 3 hour 45 minute mark turn the oven to 180 to heat up. After the four hours cooking time has elapsed put brownies into oven for 10 minutes to gently crisp up the top.

Remove from the oven after 10 minutes and allow to cool in the pan. After around 15 minutes use the baking paper to lift the brownie out of the loaf form and allow to cool completely on a rack.

Refrigerate overnight before slicing into pieces.