Submitted by Katy Kat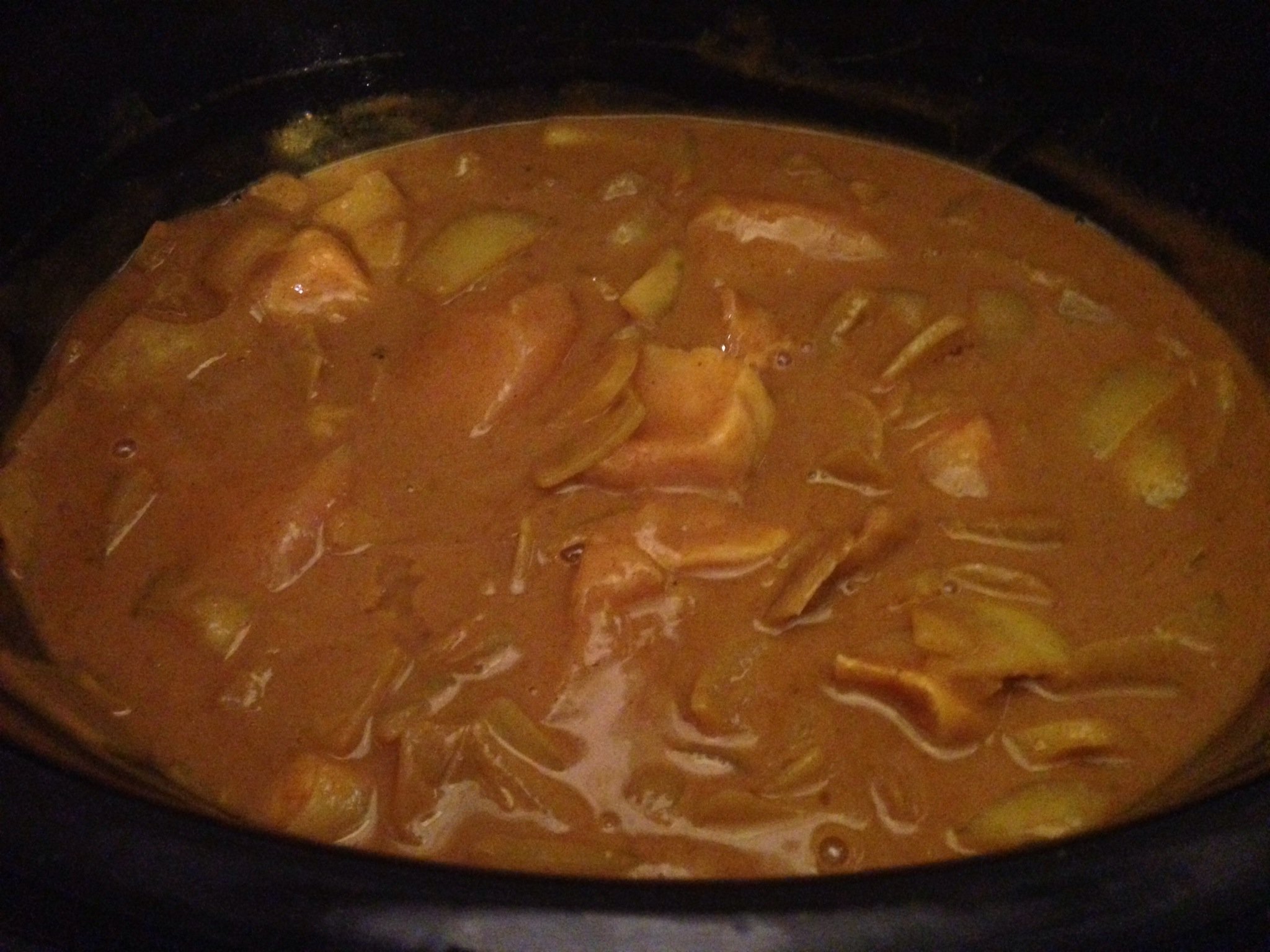 Chinese Chicken Curry
Ingredients
200g curry paste (I used Goldfish brand)

750ml boiled water

2 tablespoons hot curry powder

3 large onions – chopped into large chunks

400g chicken fillets – chopped into large pieces

1 tsp paprika

Knob of butter

** Optional extra if you like extra onions with a slight crunch and more spice then,

I updated this recipe to add: 1/2hr before serving I sautéed two onions chopped into large bits in a knob of butter and added an additional tablespoon of hot curry powder. I cooked this off and added it to the pot. It has made it perfect for moi x
Instructions
Sprinkle the paprika over the chicken to season (I then put this into the fridge until ready to use).

Add the water to the curry paste and mix. Saut the onions in the butter and add the curry powder, cook off the spice for 2 mins over a med heat keeping a crunch in the onions.

Add the onion mix to the crock, add the chicken and pour over the sauce. Cook on low for 5 hours

If adding the extra onions and spice then do so 1/2 hour before serving.