Submitted by Ivan Elwood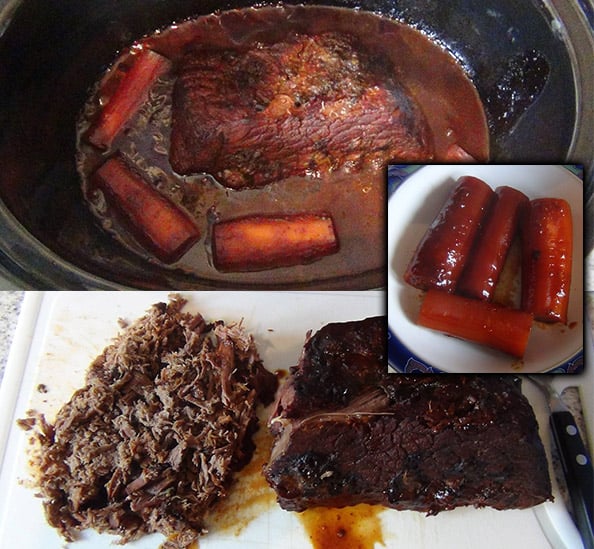 Chinese BBQ Pulled Beef
Ingredients
1.3kg silverside cut of beef (not in brine)

1 cup sticky glaze Chinese BBQ sauce

0.5 cup tomato ketchup

0.25 cup vinegar

2 tbsp brown sugar

1 tbsp Worcester sauce

2 tbsp English mustard

3 small home-grown chillis
Instructions
Remove the string (if present) and rinse under a cold tap. Trim all visible fat from the beef joint and put to one side.

Finely cut the chillis then grind up into a powder and add to everything else in the slow cooker. Roll the meat in the mixture to cover and cook on low for 8 hours. (In the picture around the beef you can see two large carrots I cut in half)

When cooked, remove the meat and pull it apart with a fork and place into a large bowl. Add some sauce from the slow cooker into the bowl and mix in for added flavour.

I don't like to waste things so with the fat, I freeze this until I have enough then simmer it down, remove any solids and use it for roasting potatoes.