Submitted by Denise Roberts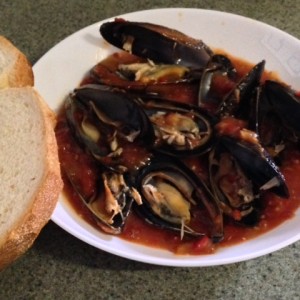 Chilli Mussels
Ingredients
1 TBL Garlic paste or fresh garlic (crushed)

1/2 Red Chilli (finely diced)

1/2 Cup White Wine

400g Can Diced Tomatoes

300g-400g Fresh Mussels
Instructions
Add all ingredients except Mussels to the slow cooker and cook on HIGH for 40 mins.

Add Mussels and cook for approx another 45 minutes on HIGH (or until Mussels are cooked).
Notes
Serve with crusty bread and enjoy.

Adjust the amount of chilli to suit your Palate.

Tip. Adding a little of the Mussel juice also enhances the flavour.

Cooked in my 5.5L Contempo slow cooker which cooks at a higher heat than most others. Times may vary.