Submitted by Veronica Chandler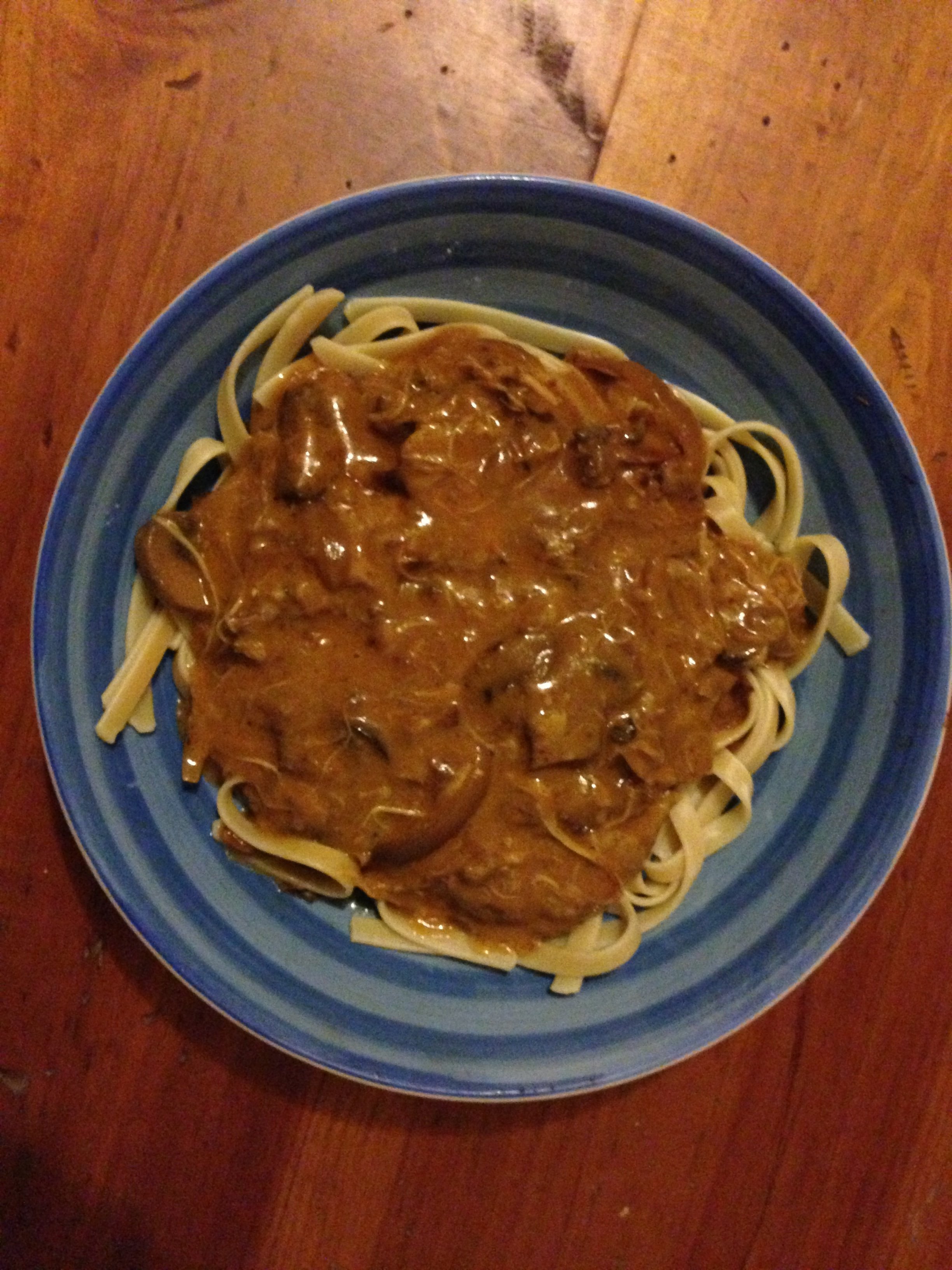 Chicken stroganoff
Ingredients
150 g mushrooms thinly sliced

1 onion thinly sliced

2 teaspoons garlic crushed

6 chicken thighs

2 teaspoon paprika

1/2 cup water

1 chicken stock cube

1 tbsp cornflour

1/4 cup white wine vinegar

2 tablespoon tomato paste

1 tablespoon Worcestershire sauce

1/2 cup light sour cream

500 g fettuchini cooked
Instructions
Add mushrooms, onion and garlic to slow cooker

Stir in paprika, corn flour, tomato paste, Worcestershire sauce, stock cube, water and white wine vinegar.

Add chicken to mixture.

Cook for 8 hours low or low all day.

Stir in sour cream. Simmer for 1-2 mins, until heated through.

Serve with fettuccine.