Submitted by Felicity Barnett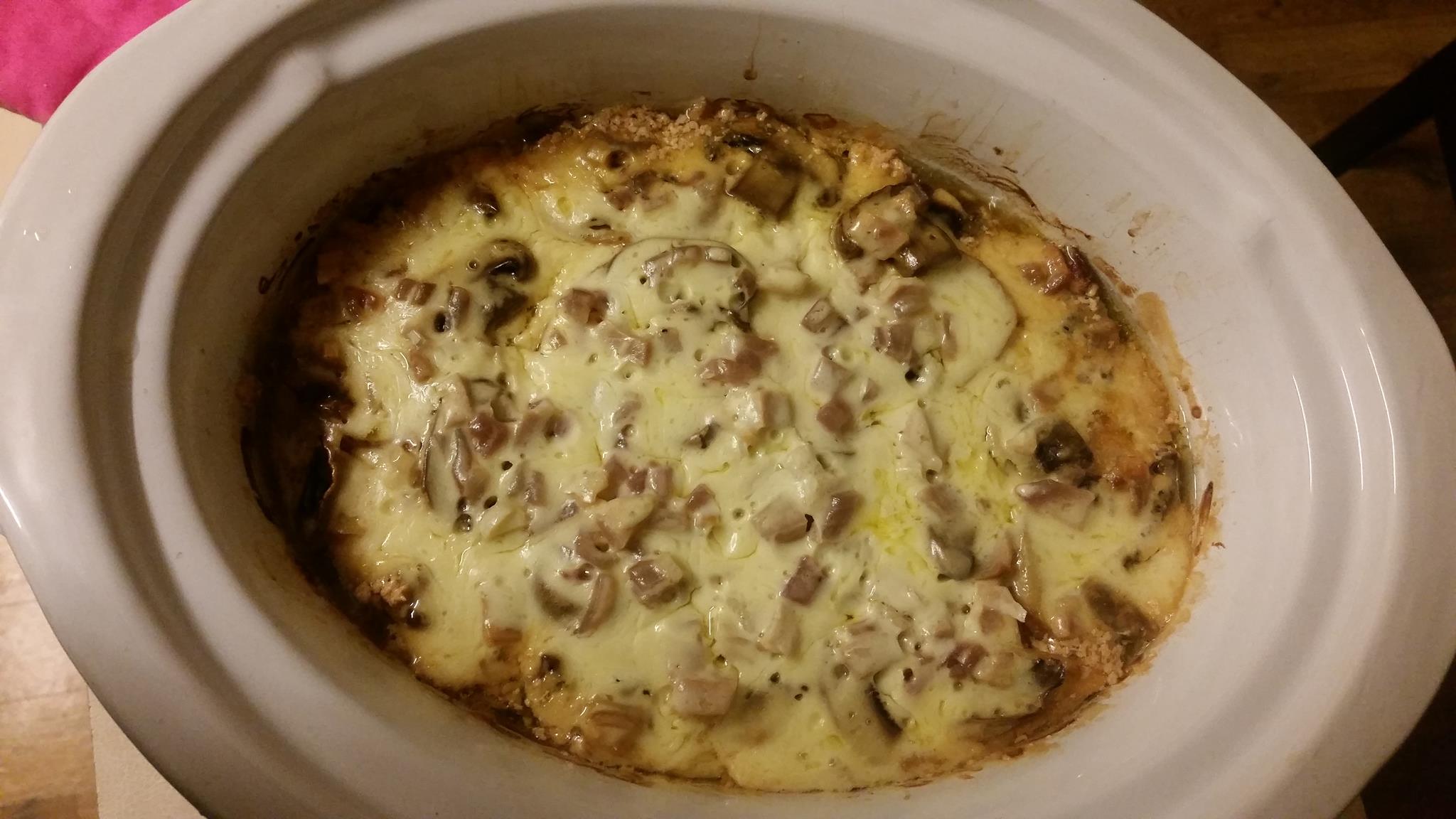 Chicken & Mushroom Potato Bake - Canola, Gluten, Lactose, Soy free
Ingredients
6-8 thigh fillets, flattened

1 large potato, sliced

1 medium sweet potato, sliced

6-8 mushrooms, sliced

1 medium red onion, diced

2-3 cloves garlic, diced

3-4 rashers bacon, chopped

250mls Lactose free lite cream (Liddells)

1/4 cup Lactose free skim milk (Liddells)

Pinch sea salt

Pinch cracked pepper

1/2 - 3/4 cup Lactose free cheese, grated
Instructions
Combine onion, garlic and bacon in a bowl.

Layer sweet potato slices in bottom of bowl, place layer of potato on top, layer of mushrooms, sprinkle onion, garlic and bacon over mushrooms then chicken fillets. Repeat until almost to top of insert.

Sprinkle salt and pepper over the top, pour cream and milk over.

Cook for 5-6 hrs on high (Crockpot 3.5L sc).

Approx 30 minutes prior to serving top with grated cheese, cover with tea towel and cook until melted.