Submitted by Zoe Notman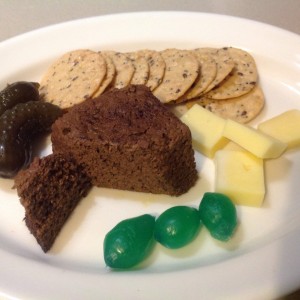 Chicken Liver Pate
Ingredients
600g chopped chicken livers

45 mls brandy

200g butter

1 tsp sage or thyme

2 grated garlic cloves

1 chopped onion

Salt and black pepper
Instructions
Fry the liver and onions in 15g of the butter in a skillet with some seasoning.

After 3 minutes, add the garlic and cook for 2 minutes more.

Stir in the brandy, you could flame it to get rid of the alcohol but leave the flavour.

Stir in the remaining butter and the sage or thyme.

Put the pate to a well greased terrine, cover it tightly, and put it in the slow cooker.

Pour water into the slow cooker, halfway up the terrine.

Cook 1 hour on high and then 8 hours on low. If I am going out I don't bother about the hour on high and it hasn't much difference. I just cook for a bit longer in my 6 litre cooker

If you love parfait like I do, place the liver and onion in a blender instead of chopping.

You could always place in smaller pots for individual servings.