Submitted by Sam(antha) Steele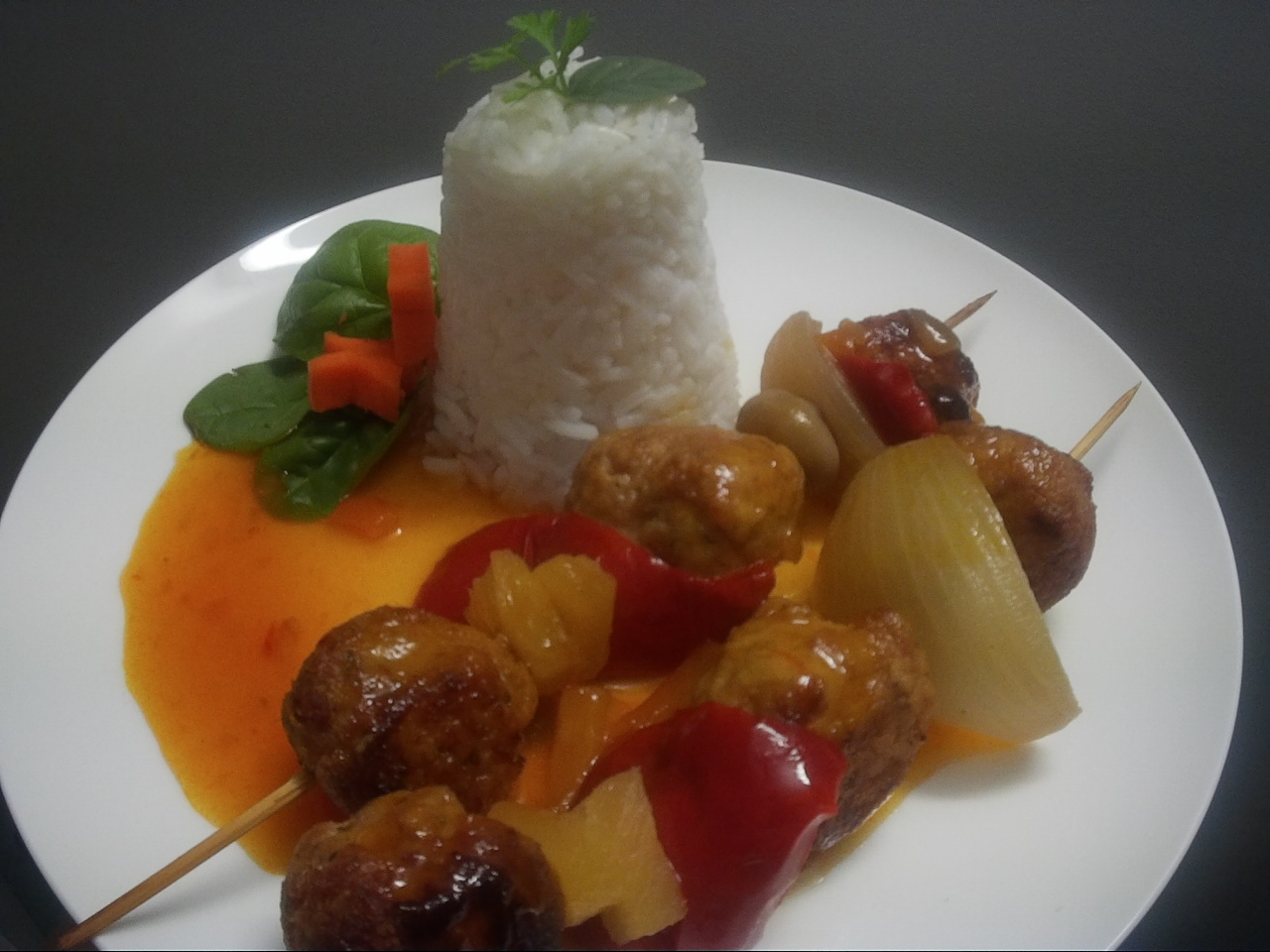 Chicken Kebabs
Ingredients
1 kg chicken meatballs- I used rissoles that I broke into 4. But can use any meat

1 can of pineapple pieces

1 large capsicum(pepper)

1 large onion

1 small tin of champignon mushrooms

1 jar of sweet and sour sauce

12-18 skewers
Instructions
I browned my meatballs and then thread meatballs, pineapple, capsicum, onion and champignons onto desired amount of skewers.

Pour sweet and sour sauce and any leftover pineapple etc into slow cooker.

Place kebabs on top and cook for 4-6 hours on low.

Serve with the sauce poured over the top.