Submitted by judy tiziani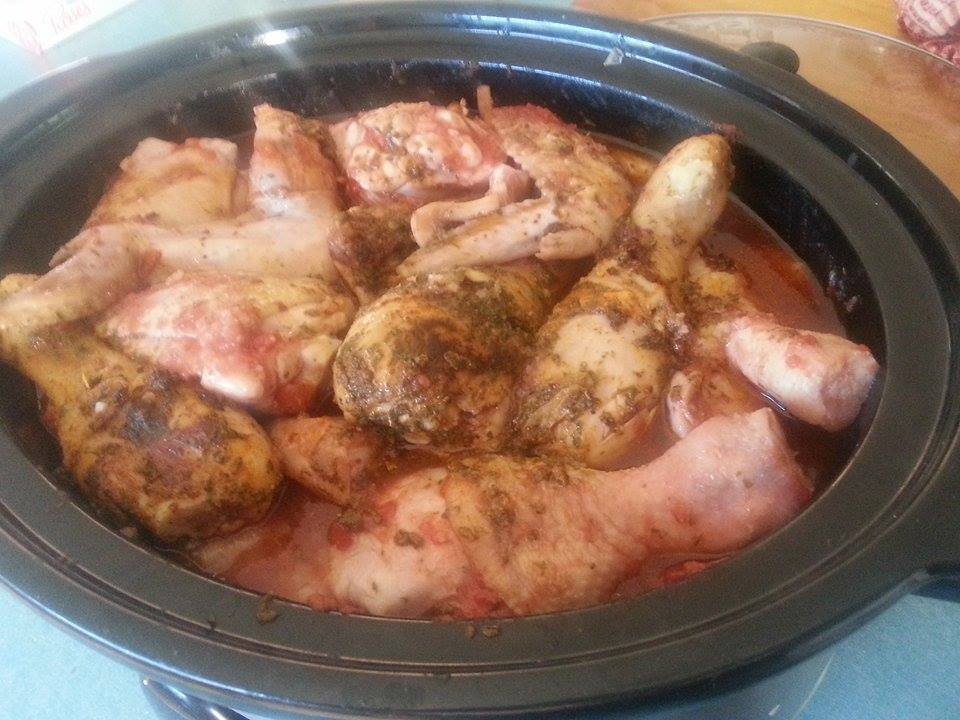 Chicken Cacciatore
Ingredients
Chicken pieces - thighs and drumsticks are best. 2 per person (12)

1 large onion chopped

8 button mushrooms chopped

1 tablspn minced garlic

4 small potatoes quartered

2 tins crushed tomatoes

1/4 cup tomato paste

1/2 cup red wine

1/2 litre chicken stock

1 tablesp each finely chopped fresh basil and oregano

1/2 cup black olives whole or sliced.

2 tblsp Worcester shire sauce

Salt and pepper
Instructions
Brown chicken pieces in frypan. (You can skip this but I add some stock to the pan after to scrape up all the bits and add to the sc)

Chop up onion, mushrooms and potatoes.

Place the chicken and potatoes in the bottom of the sc.

pour everything else over the top.

Give it a stir to mix everything through.

Cook on low 6 - 7 hours or until chicken is done.

If sauce is too runny you can add some cornflour mixed with water to thicken it about 30mins before serving.

I sometimes take mine out and put it in the oven to thicken.

Serve over cheesy polenta or pasta.