Submitted by Danica Gallen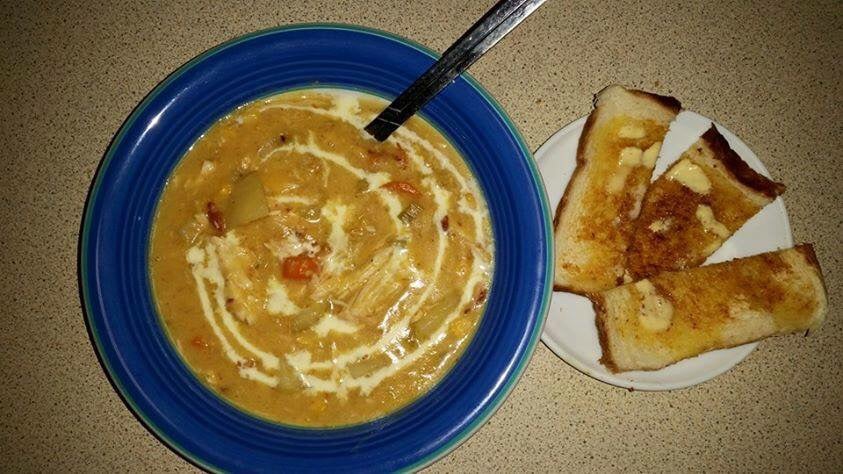 Chicken, Bacon and Corn Chowder
Ingredients
3 onions diced

3 sticks celery diced

1 leek diced

3tbsp butter

4tbsp plain flour

1 pkt cream of chicken soup base

1tbsp chicken vegeta stock

1tbsp vegeta stock

3 carrots diced

4 potatoes diced

1 can creamed corn

1 can sweet corn kernals

2L chicken stock

650g raw chicken breast

400g diced bacon

1/2 tin evaporated milk
Instructions
Method:

Saute leek, onion and celery in pan with butter. Add flour, soup mix and both vegeta stocks. Cook off flour, and stir in half of the chicken stock.

Pour into sc. Add carrots, potatoes, creamed corn, sweet corn, raw chicken breasts and remaining chicken stock, and top up with water. Stir, cook on low 4hrs.

Add bacon (I crisped mine up in the oven) and evaporated milk. Cook on low 2hrs or until potato and carrots are cooked.

Take breasts out, shred with forks and return to sc.

This is already a thick soup, but you can always take out a bowl full, blend, and return.

Serve with buttery toast/ bread roll and a swirl of cream!