Submitted by Sarah Basman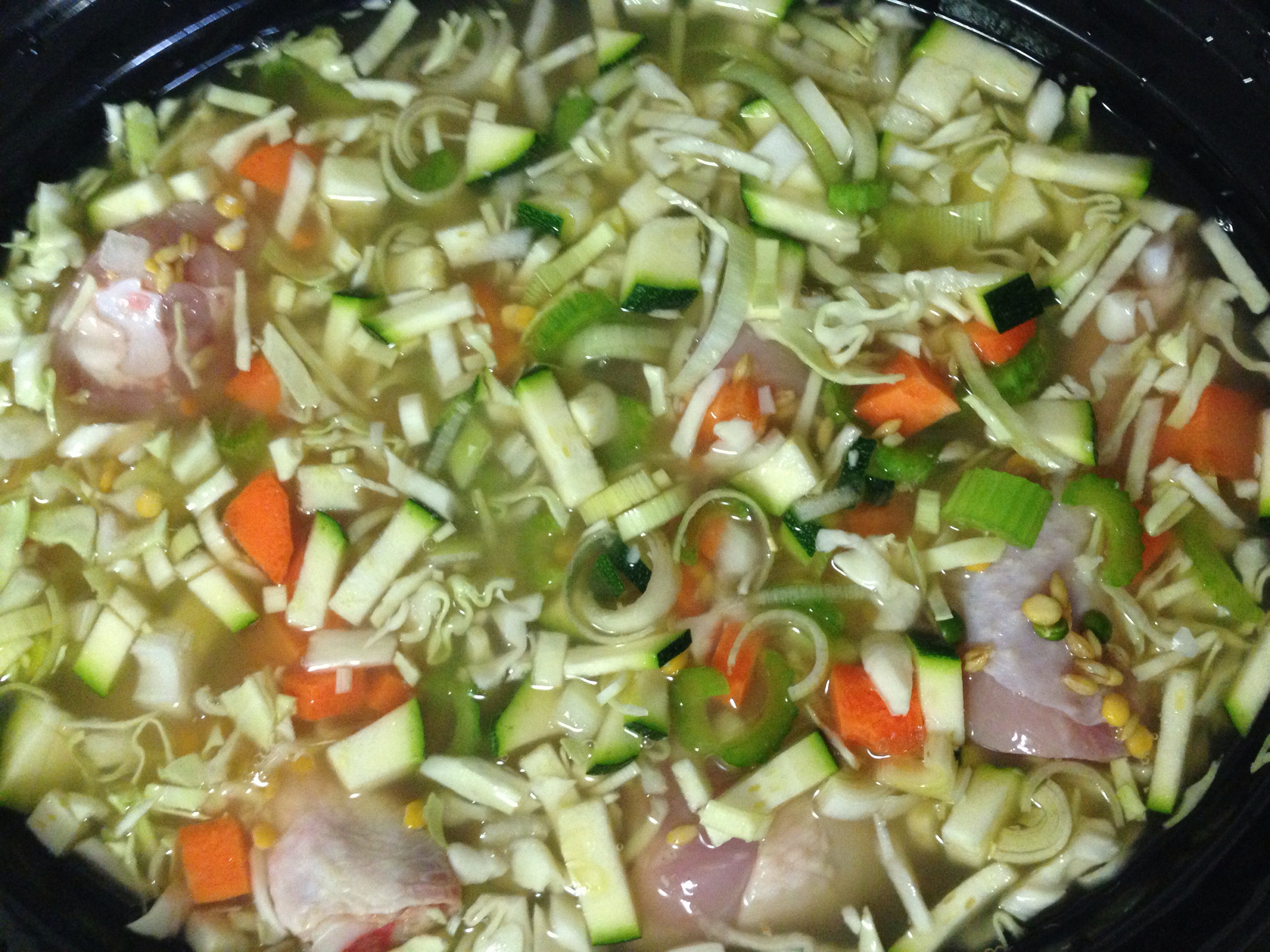 Chicken and vegetable soup
Ingredients
8 chicken legs

1 lrg onion

2 lrg carrots diced

1 leek diced

2 medium zucchini diced

3 stalks of celery sliced

1/4 cabbage

4-6 cloves of garlic

2 L of chicken or vegetable stock

1 cup of water

1 1/4 cup dry soup mix
Instructions
Dice/slice onion, garlic, carrot, zucchini, leek, cabbage and celery then add it to your slow cooker bowl. Add chicken legs and dry soup mix followed by stock and 1 cup of water.

Cook on low for 6 hours or until the chicken falls off the bone and all the vegetables are cooked.

Remove the chicken from the soup and take the meat off the bone. Roughly chop it and add it back to the bowl.

Serve as is or use a blender to make it smooth.