Submitted by Sonia Pitts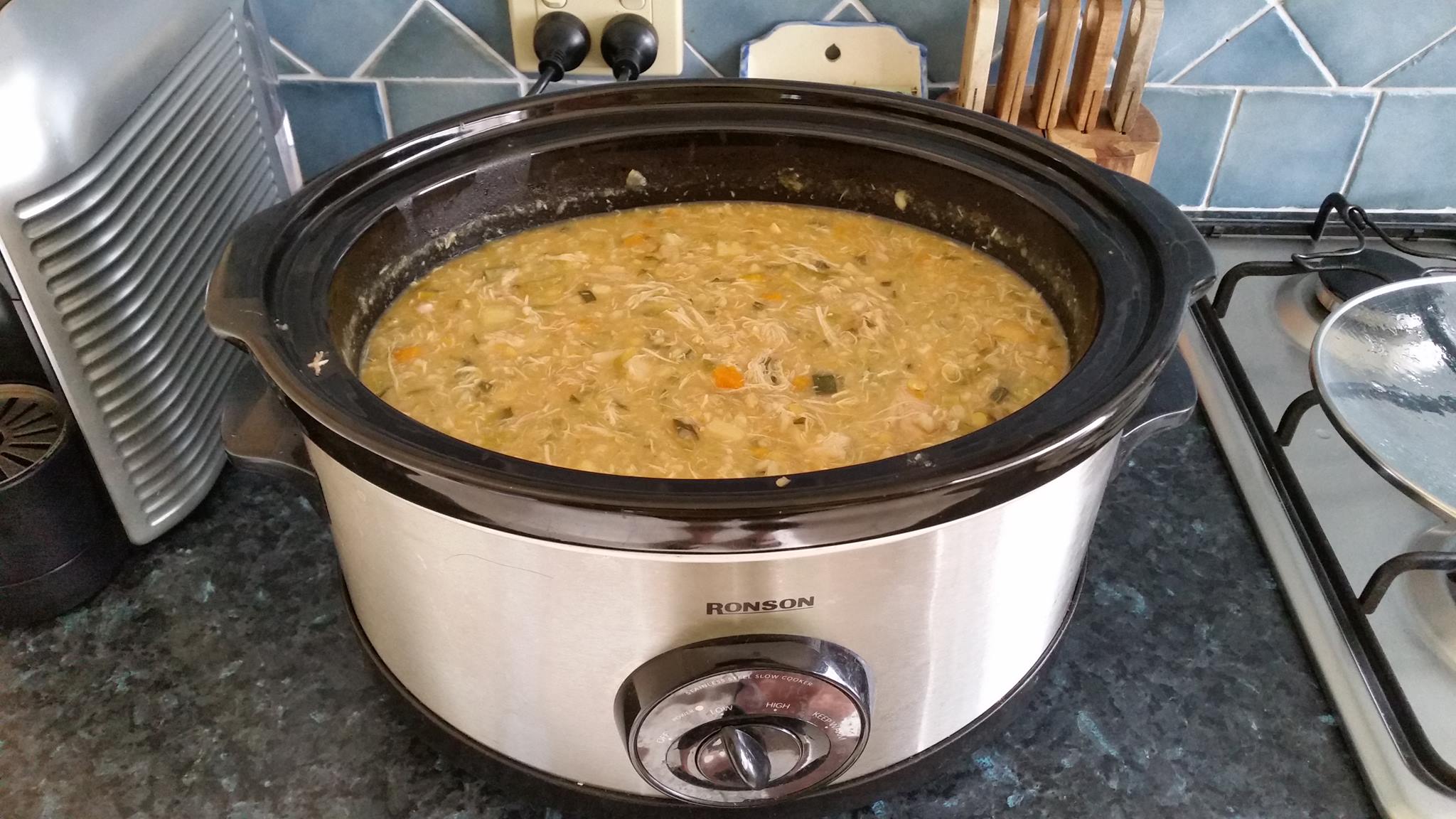 Chicken and Vegetable Soup
Ingredients
4 chicken thighs (or any other Chicken)

1/2 pkt soup mix (McKenzie's Dry soup Mix)

1 lge potato

1/2 Bunch celery

2 LGE carrots

1 pkt chicken noodle soup mix

1 pkt french onion soup mix

I also threw in 1 zucchini and 1/2 sweet potato.1 x parsnip, turnip (as they were in the fridge)
Instructions
Add all ingredients to slow cooker ( I did wash the soup mix before putting into soup) with 2 /12 to 3 ltrs water.

When chicken was cooked I took out it and removed the bones then put back in sc.

Cook on high for 3hrs then low 3hr or as long as you like.

All veg diced, you don't have to as you can just mash in pot when cooked.