Submitted by Michelle Sandery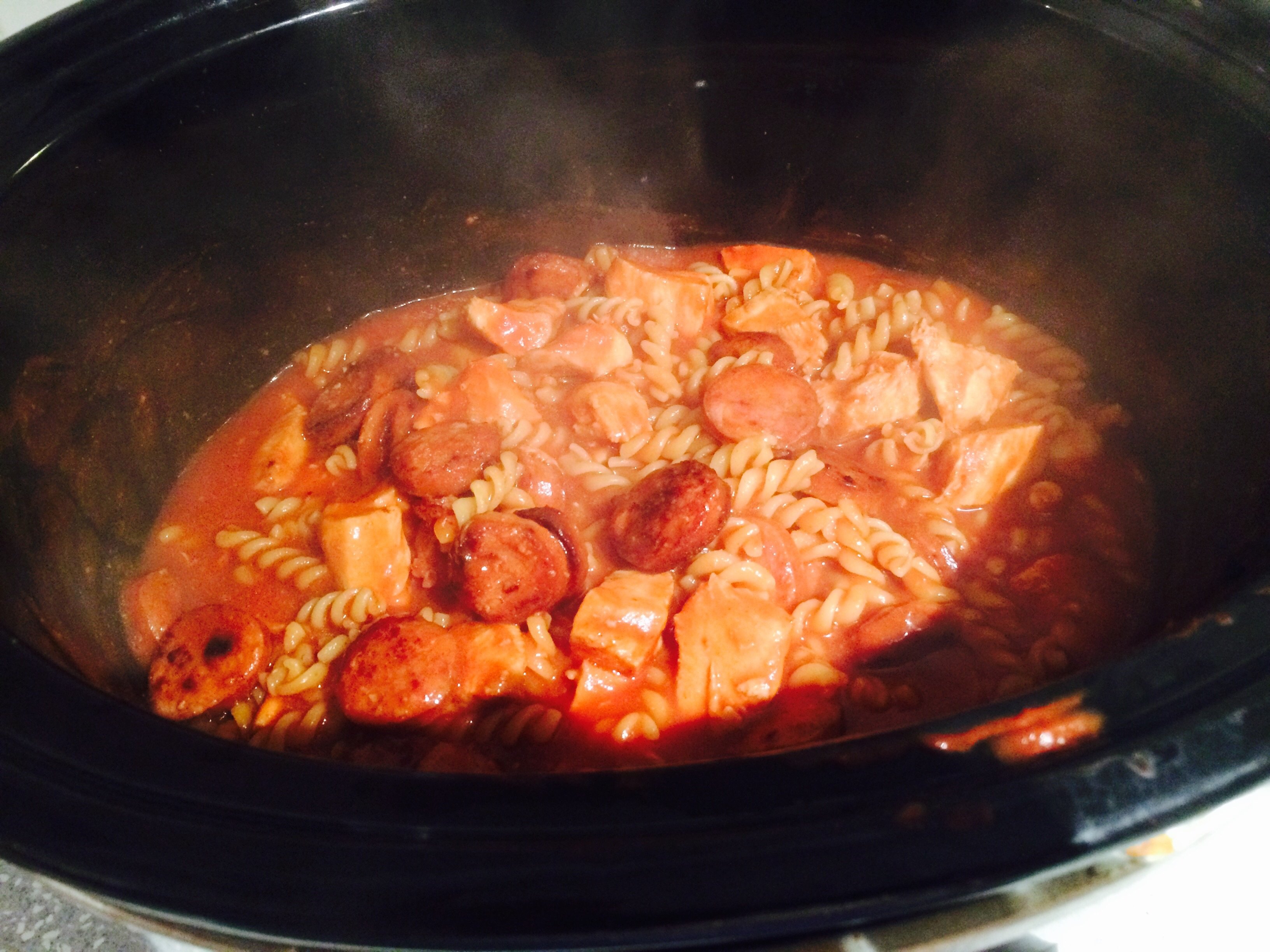 Chicken and Chorizo Casserole
Ingredients
2 chicken breasts or 500 grams of chicken thigh meat ( i prefer chicken breast)

3 cups of chicken stock

1 x 350 gram jar of tomato paste

1 teaspoon of smoked paprika

2 chorizo sausages

Pasta of your choice

*optional*

1 teaspoon of either chilli flakes, Mexican chilli or cayenne pepper

3 potatoes chopped (if you prefer potato to pasta use this instead)

1 sliced green capsicum (I didn't have any)

1 sliced onion (I don't particularly like onions so I leave this
Instructions
Place chicken, tomato paste, onion (if you're using it), stock and spices in slow cooker and cook on high for three hours. (Include potatoes at this stage if you are using them)

After three hours, place chopped capsicum and uncooked pasta directly into slow cooker. I normally restart mine so it goes through the extra hot initial heating phase again to cook the pasta. As there is plenty of liquid, there is enough to cook the pasta.

While the pasta is cooking, slice the chorizo into slices approximately half a centimeter thick and brown on the stove. Add browned chorizo to the slow cooker.

Normally, by the time I've done this the pasta has cooked. If not completely done, put lid back on slow cooker and check again every ten minutes until pasta is cooked.