Submitted by Robyn Clark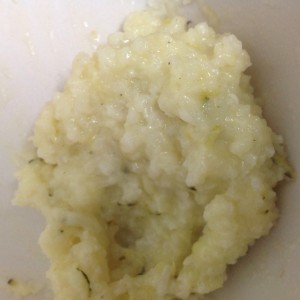 Cheesy Zucchini Risotto
Ingredients
1 cup Arborio rice

2 cups chicken broth

2 cups grated zucchini

1 cup grated cheese

1/2 teaspoon garlic powder

Salt and pepper

1-2 tablespoons milk.
Instructions
Wash the rice in cold water until it runs clear.

Add to your SC with the chicken broth and cook on high until 3/4 of the liquid is absorbed.

At this stage add the zucchini and cook until all the water is absorbed , (approximate total cooking time 90mins in a 1.5L slow cooker)

Add the cheese and mix.

Once it's melted add the milk if you need to thin it out a bit to serve.

This recipe is excellent in the baby 1.5 cooker, as a side dish or double it and use a larger cooker as a main.