Submitted by Wayne Frosch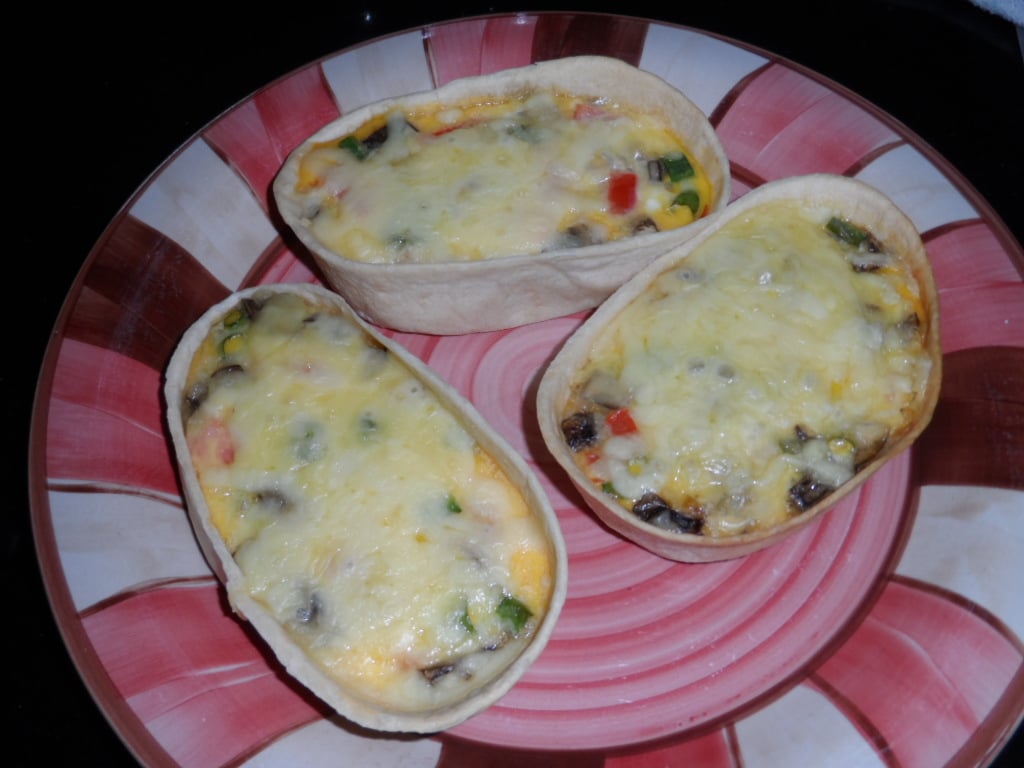 Cheesy Omelette Boat
Ingredients
Per Serving

1 Taco Boat

2 eggs

cubed ham

diced tomato

mushrooms

cut spring onions

grated cheese

salt and pepper to taste
Instructions
In each boat add the ham, tomato, mushrooms and onion.

Beat the 2 eggs and add to the ingredients

Top with cheese

Line the slow cooker with baking paper and place the boats into it.

Cover with a tea towel and turn it on.

Cook on 1 1/4 hours on high

A few minutes before finished top with another layer of cheese.

Remove, let stand for a few minutes and serve.