Submitted by Kelly Draper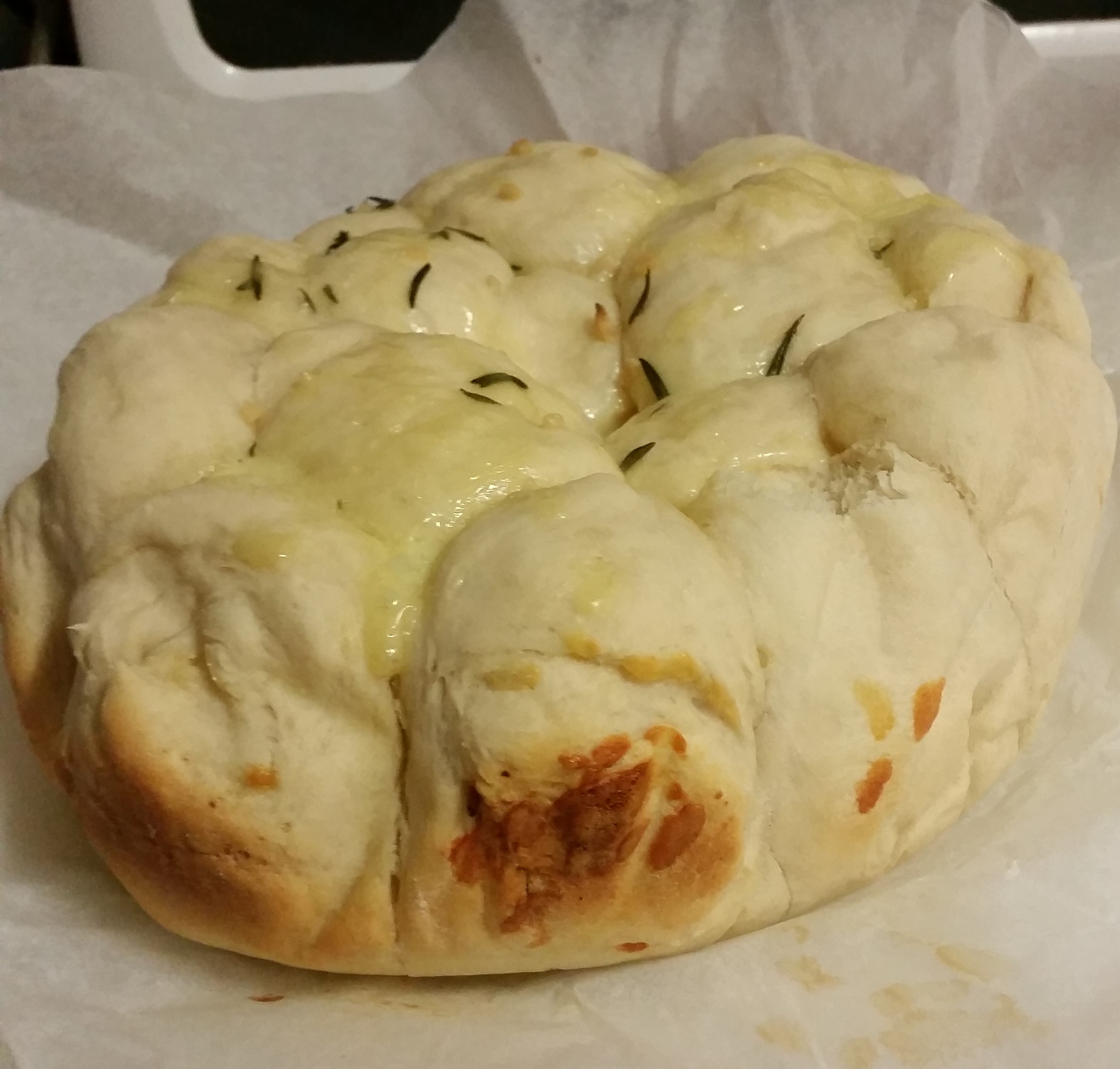 Cheesy Herb & Garlic pull apart
Ingredients
7gm sachet of dried yeast

1/2 cup warm water

1 tsp caster sugar

4 cups (500g) white bread flour

1 1/2 tsp salt

2 tblsp rosemary

1 tblsp thyme

3/4 cup grated cheese

1 tsp minced garlic
Instructions
Place the yeast, sugar and warm water in small bowl and stir well. Leave in a warm place for 10 minutes or until bubbles appear on the surface. The mixture should be frothy and slightly increased in volume. If your yeast doesn't foam it's dead, so discard and start again.

Sift the flour and salt in a large bowl. Make a well in the centre and add the yeast mixture and 1 cup warm water. Mix to a soft dough. Turn out onto a lightly floured surface and knead for 10 minutes, or until smooth. Place the dough in a well oiled bowl, cover with cling wrap and leave for 1 hour or until doubled in size.

In a small bowl mix herbs, garlic and cheese.

Punch down dough and knead for 1minute. Break into balls and flatten slightly to allow you to place a small amount of cheese mixture in centre of each ball. Fold over so filling is enclosed again. Line slow cooker bowl with greaseproof paper and place balls firmly together in slow cooker. Just squish up if they look like they wont fit. Sprinkle remainder of cheese mixture over the top.

Rest the dough in a warm cooker for 30 minutes prior to cooking.

Tea towel under lid and cook on high for 50 minutes.