Submitted by Larell Adney Strickland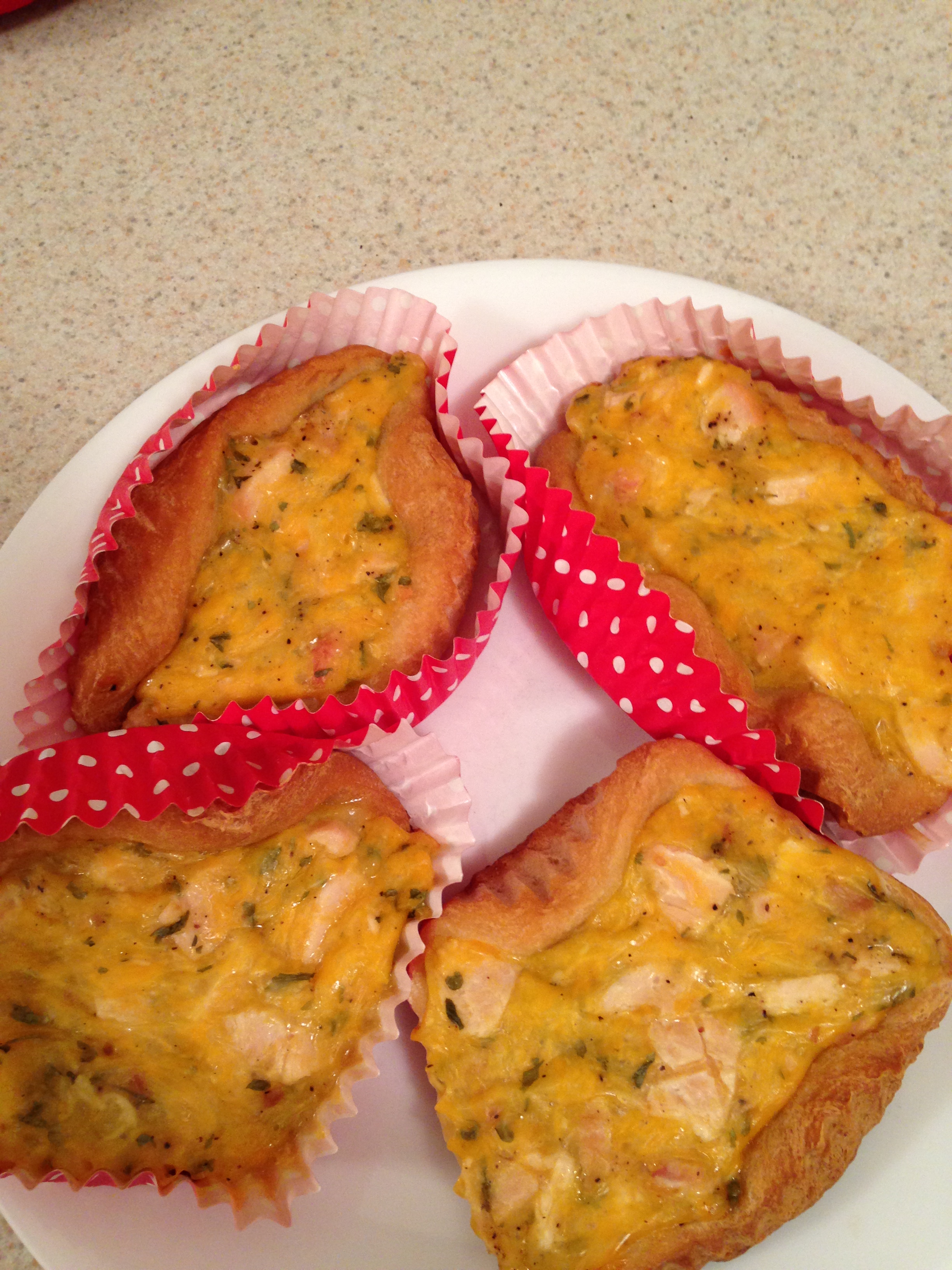 Cheesy Chicken Pot Biscuit Cups (Weight Watcher Friendly)
Ingredients
1 (7 1/2 ounce) can Reduced-Fat homestyle refrigerated biscuits or 1 (7 1/2 ounce) can Reduced-Fat buttermilk biscuits (need 8 biscuits)

8 ounces pre-cooked chicken, diced

1 can Cream of Chicken soup

2/3 cup Reduced-Fat shredded cheddar cheese

1 teaspoon dried parsley

1/4 teaspoon black pepper
Instructions
Separate biscuits.

Spread each biscuit so it will go up sides of tin and place each biscuit in a muffin tin or silicone tin. (I used cardboard biscuit cups which said they could be used up to 400 degrees.)

In medium bowl, combine chicken, soup, cheese, parsley and pepper. Mix well.

Evenly spoon chicken mixture into prepared biscuit cups. (If you do not have biscuits in a can, you could make a biscuit dough or use puff pastry dough, cutting circles and then pressing them into the cups.)

Slow cook 1 1/2 - 2 hours on high. Use tea towel under sc lid.

Weight Watcher's Points Plus is 7 Points Plus for each muffin cup if you use exact ingredients.