Submitted by : Robyn Clark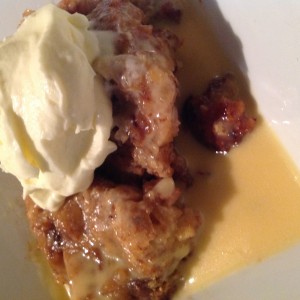 Caramel date and walnut Pudding
Ingredients
Sauce
100 grams butter

1/2 cup packed brown sugar

1 teaspoon vanilla

1 1/2 cups low fat milk ( or a small bottle of cream ).
Batter
1 1/4 cup Wholemeal self raising flour ( you can use white SR Flour )

3 tablespoons melted butter

1 tablespoon vegetable oil

1 teaspoon vanilla

3/4 cup low fat milk

1/2 cup each of chopped dates and walnuts.
Instructions
Sauce
Place all the sauce ingredients into a saucepan and bring to the boil. Simmer a few minutes then set aside.
Batter
Mix all together . Spray your 1.5 cooker and even out the batter on the bottom.

Pour HALF of the sauce ( reserve the rest) over the back of a spoon and cover the batter.
Cooking
Cook on high approx 1 hour (I rotate my baby cooker as it has a hot spot half way through cooking time) . Turn cooker down to low and finish off for around another 1/2 hour.

Serve with the reserved sauce and fresh whipped cream.

To cook this in a larger cooker I recommend putting in a tin or casserole dish and raise up on egg rings. Same cooking method and time.