Submitted by kathleen robertson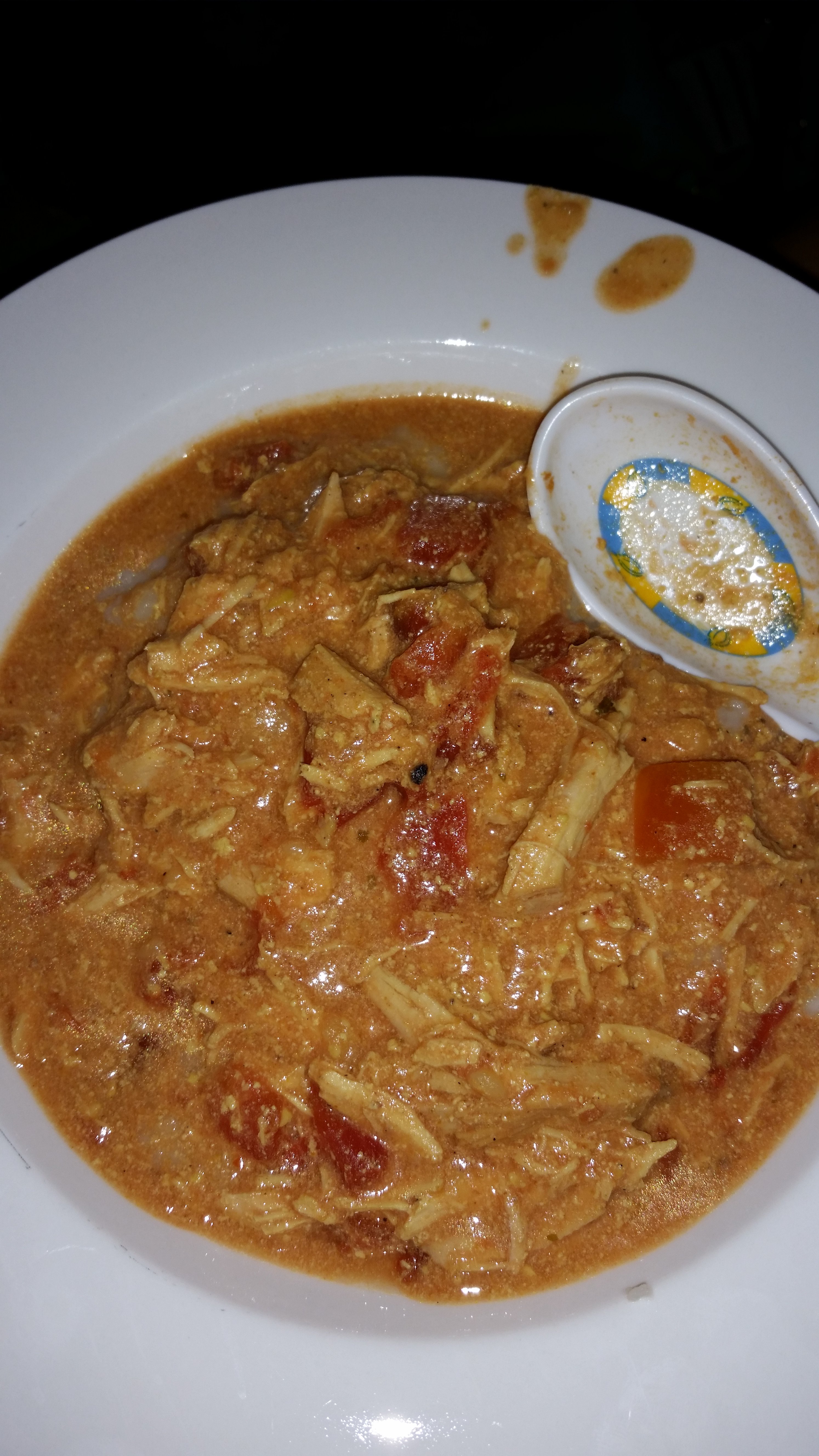 Butter Chicken
Ingredients
2 chicken breasts( whole)

juice of 1 lime

1 tsp of red chilli ( adjust to your taste )

6 cloves

8- 10 peppercorns

1 stick of cinnamon

3-4 cardamon pod seeds

1 cup fresh yoghurt

2 onions chopped

2 tsp minced garlic

1 tsp minced ginger

2 tsp coriander powder

1 tsp cumin powder

1/4 turmeric powder

1 can of 400g tin tomatos blended into smooth paste

2 cups of chicken stock
Instructions
1 .Mix the chicken, lime juice and chilli powder and marinate in fridge for 1 hour.

2. Heat a flat pan and gently roast the cloves, pepper corns, and cinnamon ( stirring frequently), until they toast slightly. allow the mixture to cool and add cardamon seeds. use a mortar and pestle and grind into a fine powder.

3. Mix the yogurt, cumin, turmeric and coriander powder and spice mix, pour on chicken and marinate for 1 hour in fridge or over night.

4. Place chicken in slow cooker, add garlic, ginger, stock and tin tomatoes.

5. Cook on low for 4 hours.

6. Take whole breast out and shred with tongs and fork and add back to slow cooker cook for further 1 hour and serve with mash or rice.