Submitted by Alison Wech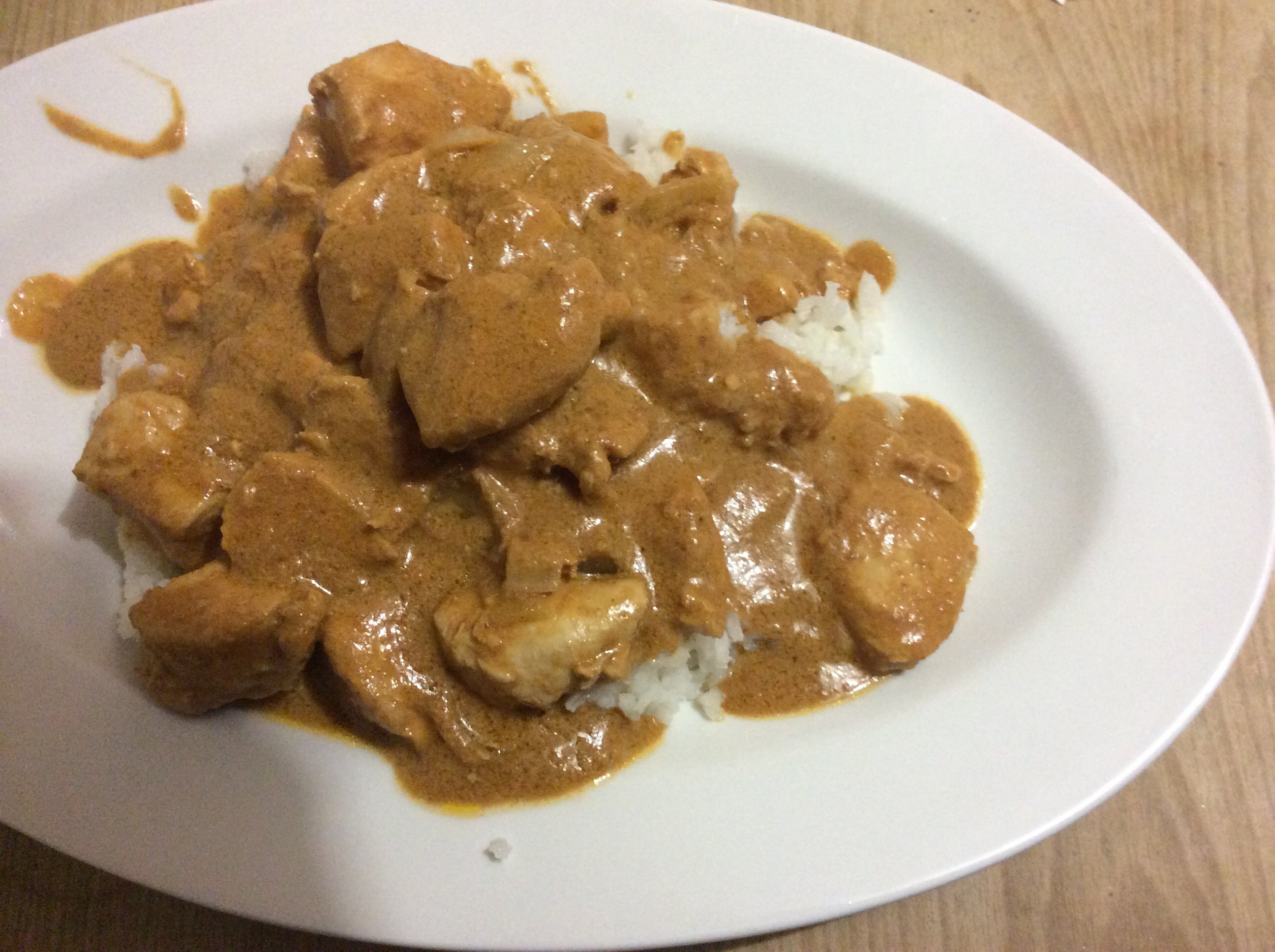 Butter Chicken
Ingredients
4 boneless chicken breasts. 1 onion finely chopped Small piece of ginger finely chopped or grated. 2 tablespoons butter ( not margarine)

1 teaspoon coriander

1 teaspoon cardamon

1 teaspoon cumin

1/2 teaspoon chilli powder depending on how hot you like it

2 teaspoons curry paste (red is good)

2 teaspoon garam marsala

1 cup coconut cream

1 cup plain thick yogurt (I used Greek)

140g pottle of tomato paste.
Instructions
Chop the chicken Into bite size pieces and place into slow cooker.

Put chopped onion in. Mix all other ingredients together and pour over the top.

Cook (tea towel under the lid) on high for 4 -5 hours or low 6-8 hours.

It was a bit runny so for the last hour I took the lid off.

Could have been a bit thicker but I didn't thicken it and served with short grain rice and everybody ate heaps.