Submitted by Sandra Tikamori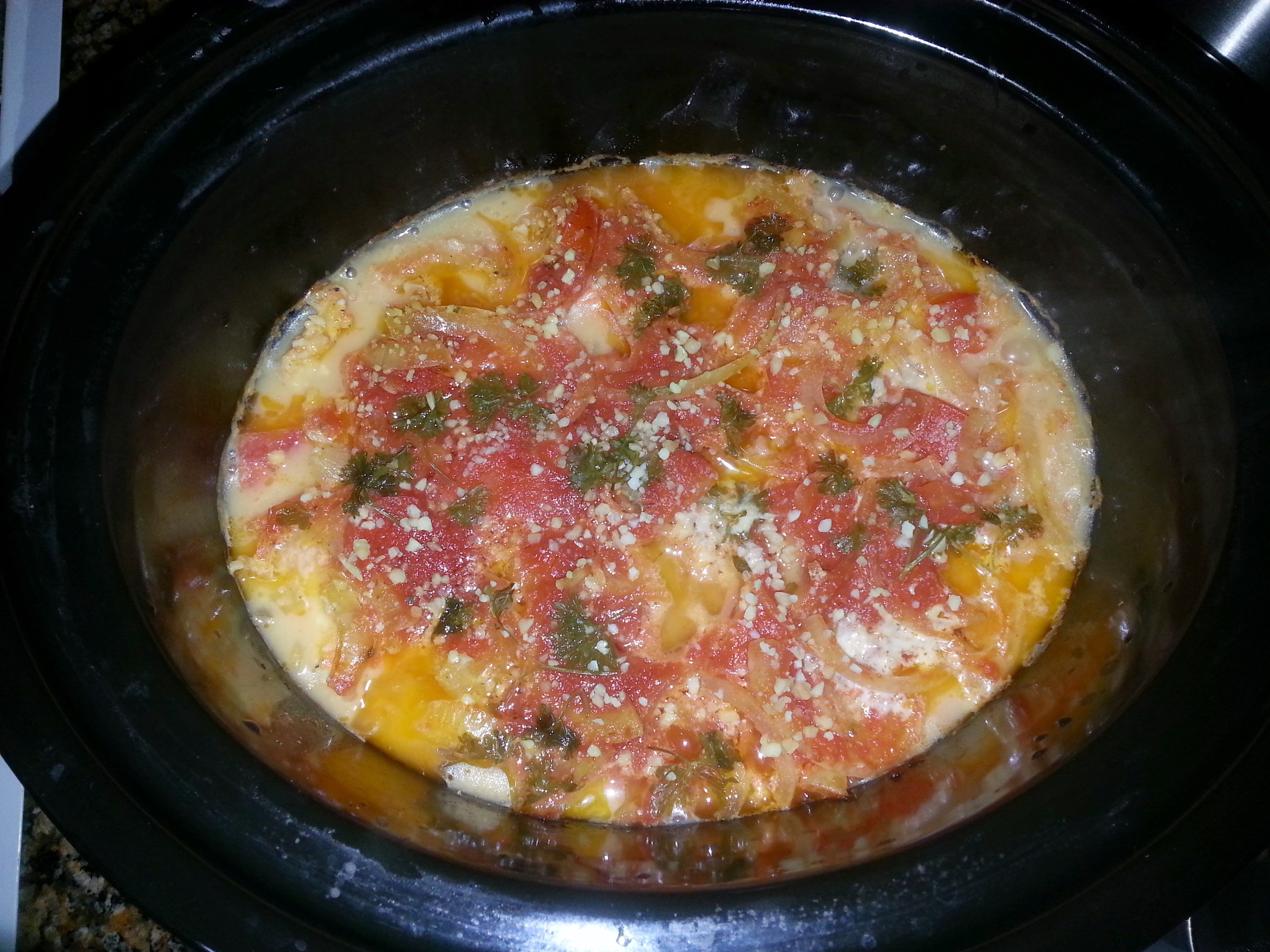 Brazilian Fish Stew - Moqueca
Ingredients
1 kg Fish Fillet

2 diced tomatoes

2 sliced onions

1 cup of tomato sauce

250 ml of coconut milk

Parsley , cilantro, dry garlic

Salt, pepper and lemon for seasoning

1 teaspon of dendê oil. it´s a palm oil. But I think this one is not easy to find if you don't live in Brazil...
Instructions
First I like to season the fish. For this recipe I used Tilapia. But you can use any kind of firm white fish. Take all the bones before seasoning.

Cut the fillets in smaller pieces. Add salt , pepper and lemon.

Just make layers with all the ingredients, I like to start with tomatoes, onions , and fish . Finish the layers with tomatoes and onions, add some dry garlic, the tomato sauce and the coconut milk. Dend oil if you found it and others spices that you like, paprika, parsley, cilantro....

Cook for at least 4 hours on high .

Great with rice and a salad!!!

You can also add some red and yellow bell peppers to the layers!