Submitted by Lynda Eagleson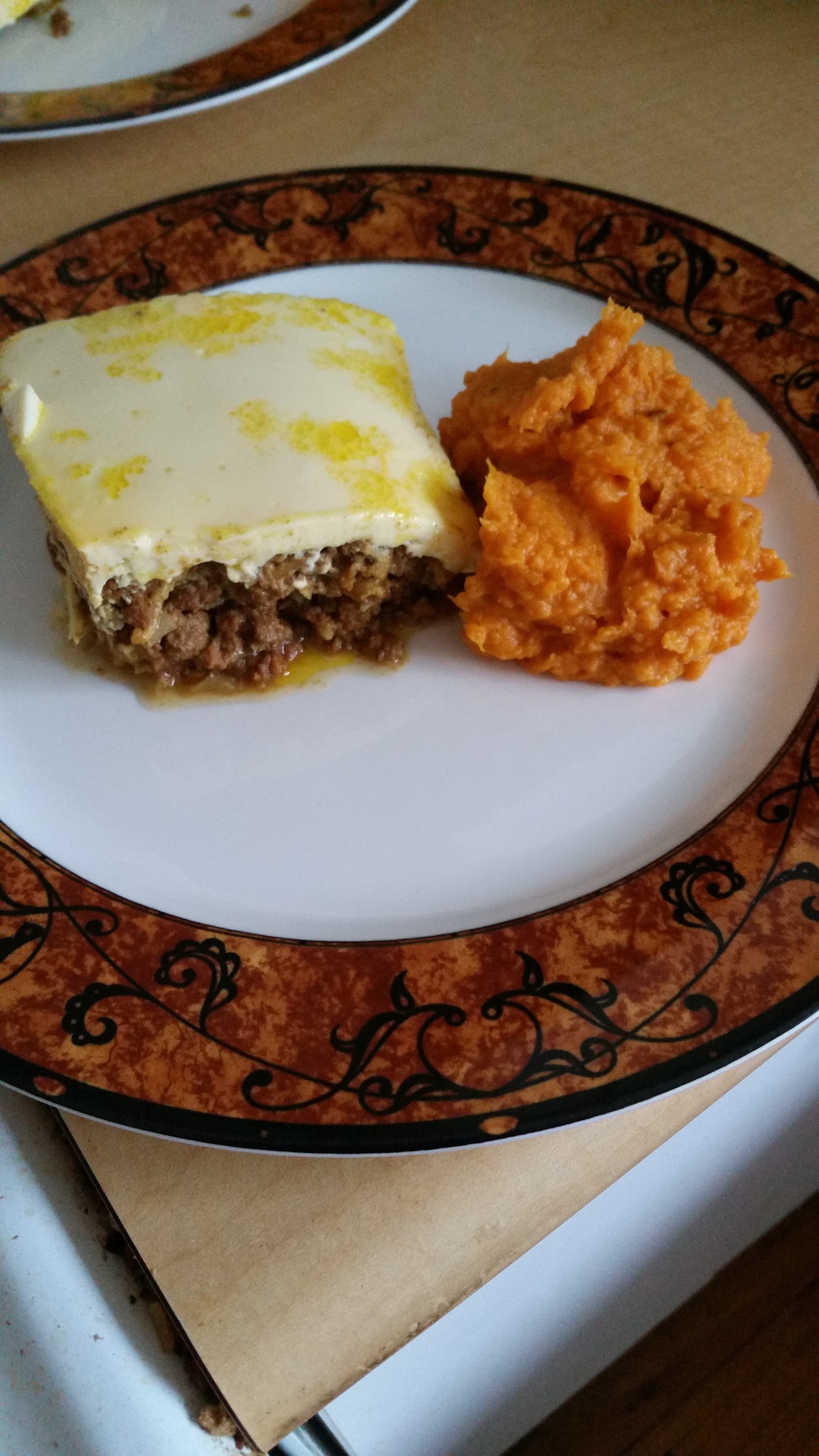 Bobotie (South African spiced mince pie)
Ingredients
1kg beef mince

3tbls curry powder

2 diced onions

1 tbls tumeric

2 tsps garlic

2 tbls brown sugar

2 tsps ground ginger

2 tbls worcestershire sauce

1/2 cup beef stock

2 slices bread

1 egg

1/4 cup milk

Custard topping

4 eggs

1 1/2 cups milk
Instructions
Soak torn up bread in milk and egg mix (1egg,1/4c milk).

Brown mince with onions, add spices till fragrant, add sauce and stock and soaked bread.

Pour into slowcooker and pat down mince

Cook on low for 4hrs then combine eggs and milk and pour over the top of the mince,

Cook for another hour on low or half hour on high.

Serve with sweet potato mash,delicious.