Submitted by Sophie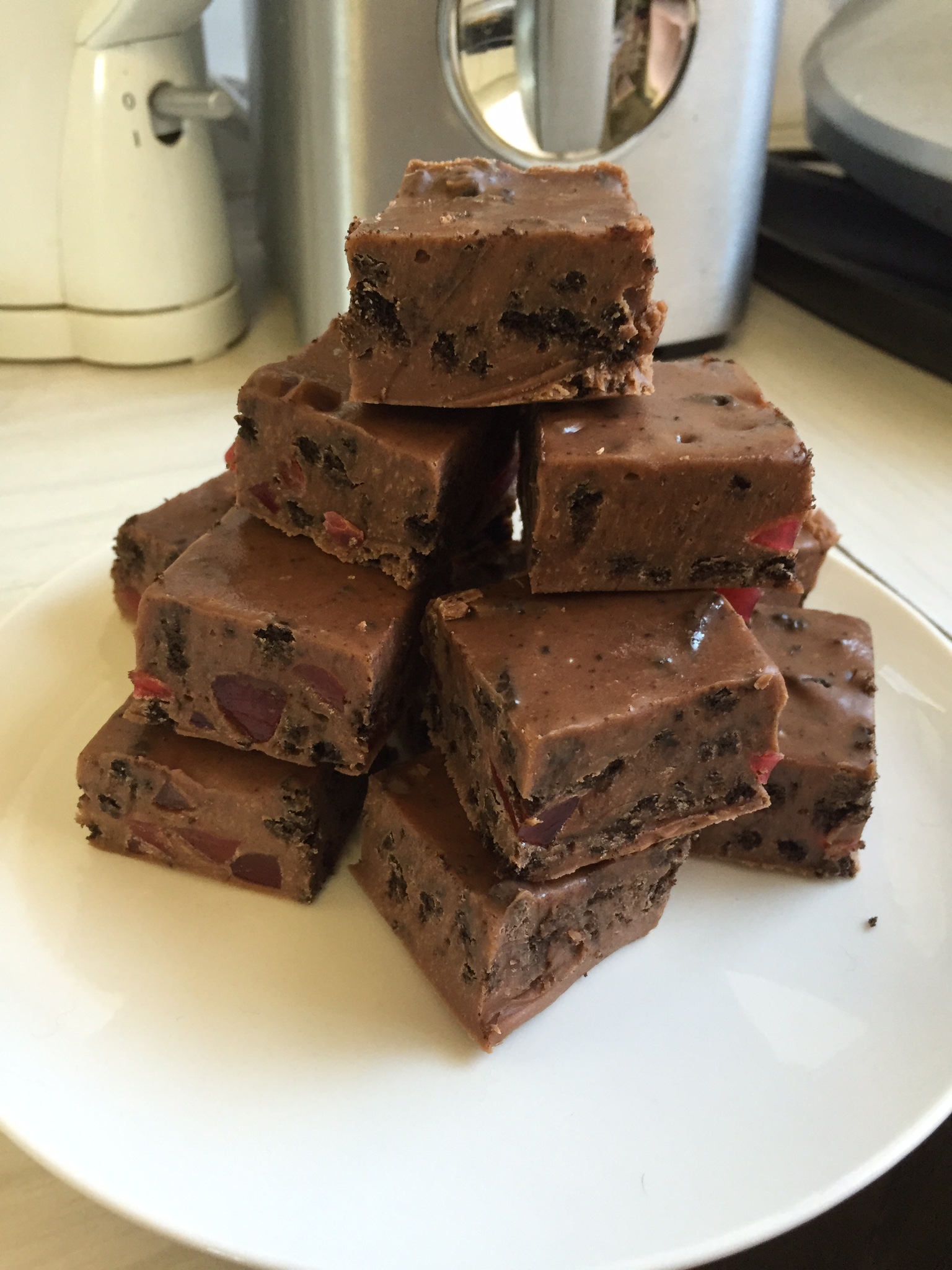 Black Forest Fudge
Ingredients
Two blocks of 220g Cadbury milk chocolate

1 x Can of sweetened condensed milk

1 x tablespoon butter

1 x teaspoon vanilla essence (optional)

1 x Packet of Raspberry Jellies (lollies)

1-2 Silver packs of Oreos (centres removed)
Instructions
Place broken up chocolate blocks, condensed milk, butter and vanilla in slow cooker on low for 1.5 - 2hrs

Stirring every 15 minutes.

Fudge is ready when it is smooth and creamy and has an fairly runny consistency.

Remove from heat and stir in chopped up raspberry jellies and crushed Oreo biscuits.

Place mixture in lined dish (I used a standard square cake baking tin)

Place in fridge until set - (firm to touch but fairly soft and chewy to bite)

Enjoy!