Submitted by Julie Bradshaw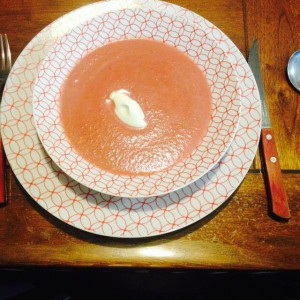 Beetroot soup
Ingredients
6 beetroots peeled and diced

1 onion

2 cups beef stock

3 cloves of garlic ( I used Australian fresh garlic, its much nicer, but any fresh garlic would do )
Instructions
Saute onions and garlic, then place all ingredients in the slow cooker I used my baby 1.5 litre one

but next time I will double the receipe it was very nice.

Cook on low for around 6 to 7 hours.

Blend with a stick blender until smooth and serve with sour cream.