Submitted by Kim Illarietti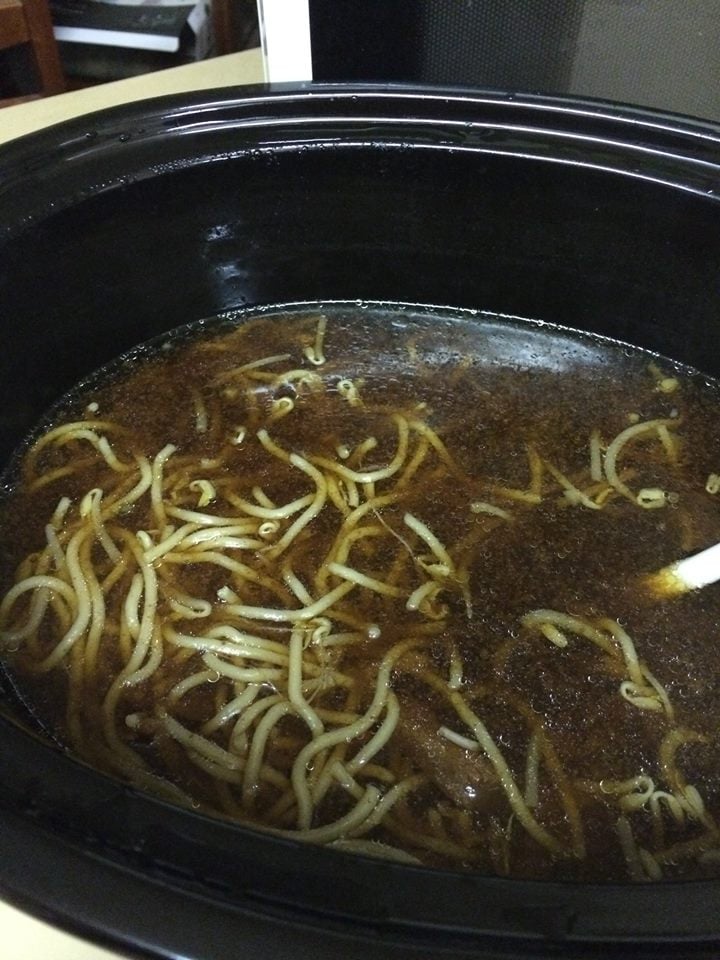 Beef Noodle Soup
Ingredients
12 cups beef stock (3 litres)

4 green shallots, sliced

3cm piece ginger, sliced

4 star anise

2 sticks cinnamon

12 peppercorns

12 coriander seeds

2 red chillies, sliced

2 tbsp fish sauce

1 tbsp grated palm sugar or brown sugar

1 tbsp lime juice

500g sliced beef

200g rice noodles

2 cups bean sprouts
Instructions
Put stock, shallots, ginger, star anise, peppercorns, cinnamon, coriander seeds and chillies in slow cooker together and cook on low for about 5 hours; or a large pot over a medium heat, bring to the boil, reduce heat and simmer, partially covered, for about 45 minutes. If using a pot to make the stock I add some stock to the slow cooker and turn it on low while the stock simmers in the pot so that I am not adding the stock to a cold slow cooker when getting to that step.

Strain the stock mixture through a sieve and back in to the slow cooker. Add fish sauce, sugar, lime juice and meat to the slow cooker

I leave it on low/auto for 4-6 hours and add the noodles and bean sprouts with about an hour to go.