Submitted by Sonia Read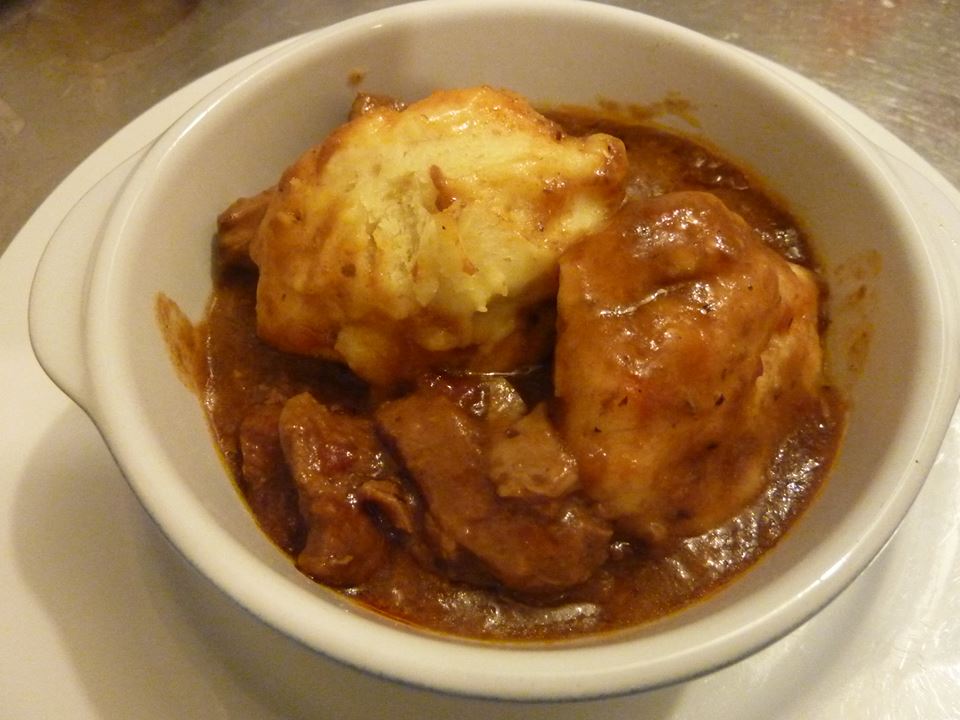 Beef & Dumpling Casserole
Ingredients
CASSEROLE

650g Chuck Steak

1/2 Cup Beef Stock

1 Tablespoon Brown Sugar

2 Bay Leaves

1 X 400g Tin Mediterranean Tomatoes

1 Tablespoon Tomato Paste

1 Teaspoon Cornflour in 1 Tablespoon Water

DUMPLINGS

2 Cups Flour

1/2 Teaspoon Salt

25g Melted Butter

3 Teaspoons Baking Powder

2-3 Tablespoon Parsley (I left this out)

1 Cup Milk
Instructions
Put all Casserole ingredients in the slow cooker except cornflour and water.

Cook on LOW for 6-8 hours.

Then thicken with cornflour mixture.

** 1 Hour Before Serving increase slow cooker to HIGH, after 30 Mins add dumpling mixture. **

DUMPLINGS ...

Sift flour, baking powder & salt.

Sprinkle in parsley, then pour in butter & milk.

Mix enough to make dough. Drop small blobs into boiling casserole, leave room to expand.

Cover & Cook for 30 Mins.