Submitted by Jess Williams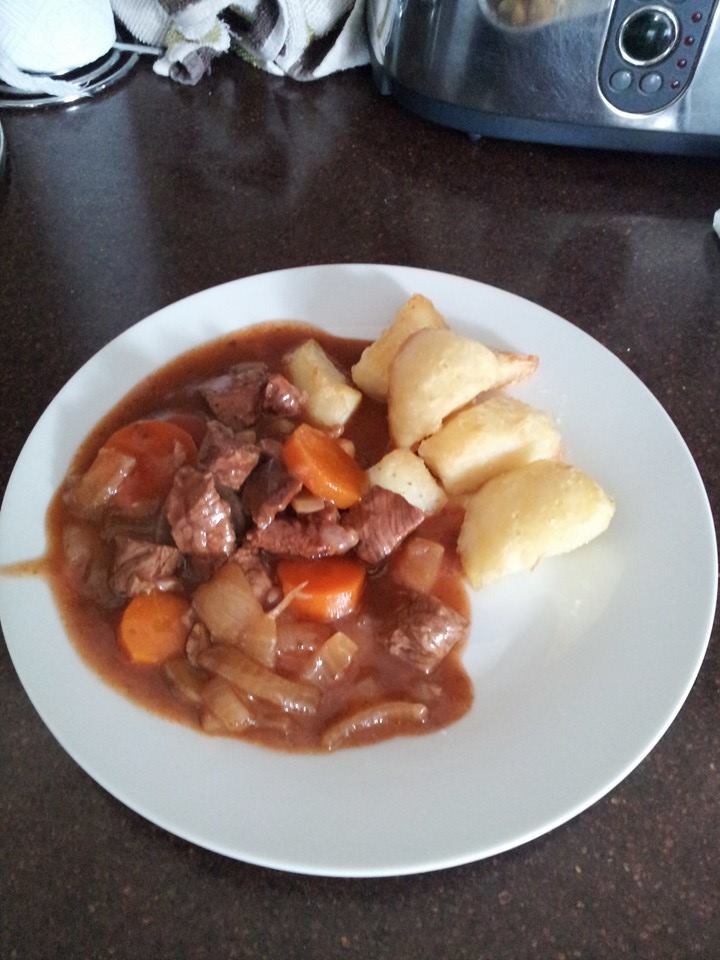 Beef and Ale Stew
Ingredients
Beef (diced)- 450g (1lb)

1 onion diced

175g carrots

250ml brown ale

50ml water

2 tbsp. tomato puree

1 packet of Schwartz slow cooker beef and ale mix
Instructions
-Pre heat your slow cooker whilst you are preparing your veg and meat if you need to dice by hand.

-Chop up your carrots and onion. (I added mushrooms too)

-Add all the ingredients into the slow cooker.

-Mix in the water, brown ale and tomato puree into a jug and blend together. (I also added a bit more ale)

-Pour over the meat and veg.

-Put the lid on and away you go. I gave it a bit of a stir half way through.

Cook on high for up to 4 hours or on low for up to 8 hours.

Serve with whatever you like. I made some roast potatoes but did them in the oven.