Submitted by Robyn Clark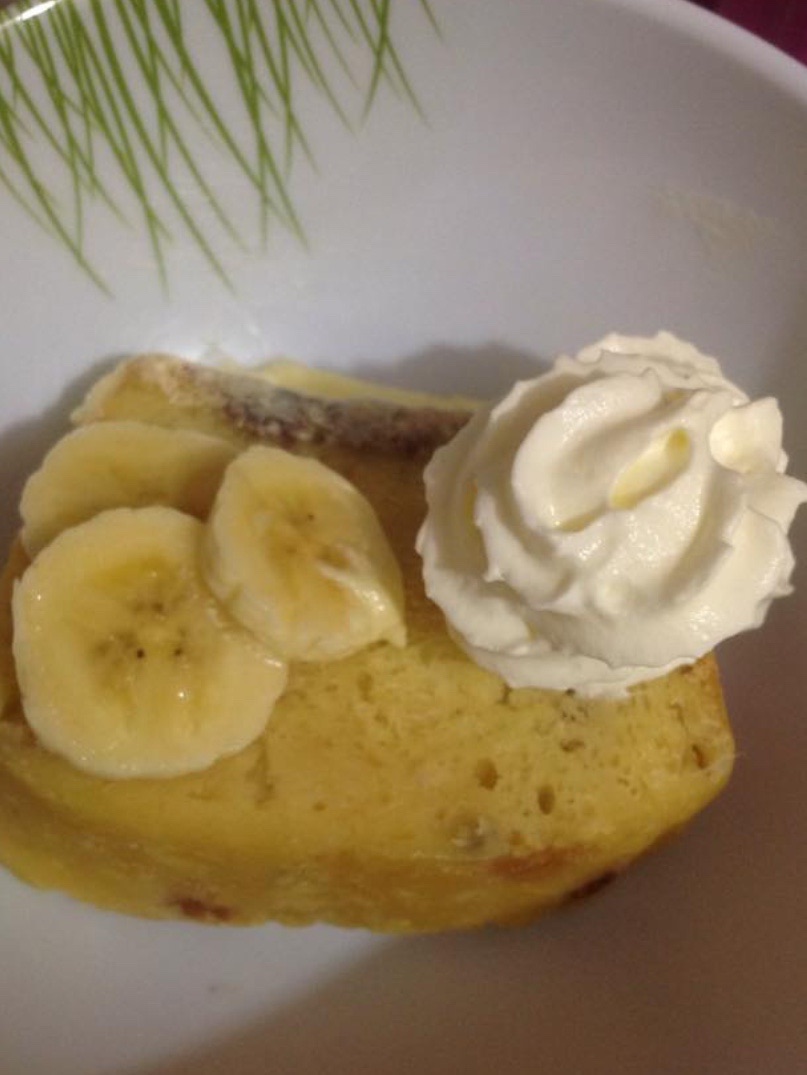 Banana Chocolate Top Cake
Ingredients
1 and 3/4 cups SR. Flour

2 eggs

2 tablespoons sugar

1 cup low fat custard or milk

2 small mashed bananas

Milk chocolate squares or chocolate drops.
Instructions
Beat everything together until well combined. Add the mashed bananas and mix through.

Line a loaf pan or pan of your choice with baking paper and grease.

Cover the entire bottom with chocolate bits as thick as you like. Pour in the batter.

SC raised up on egg rings for 2 hours on high with a tea towel under the lid . Check with a skewer, comes out clean it's done.

Tip out when cool so chocolate on the bottom becomes the top.

Ice with butter icing over the chocolate for a nice surprise .