Submitted by Jessie Hooper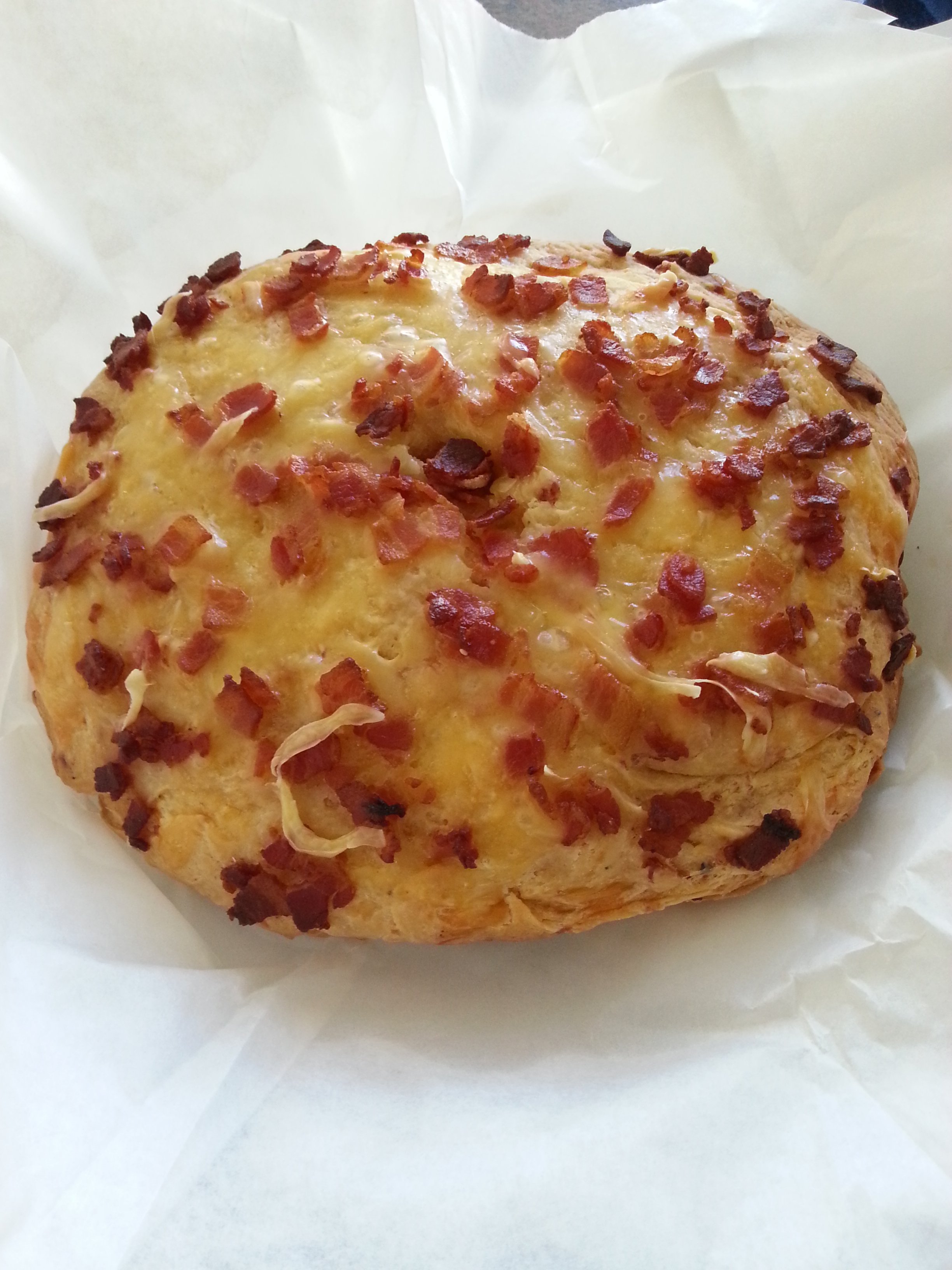 Bacon and Cheese Bread
Ingredients
60g Melted Butter

2 Cups of Self-Raising Flour (Sifted)

1 Cup of Milk

Small sprinkle of Italian Herbs (Optional)

A pinch of Salt

Diced Bacon and Grated Cheese (As much as you would like and save some for the topping).
Instructions
Melt the Butter and then mix everything else in the bowl until combined.

It should form a sticky dough.

Next sprinkle some flour onto the bench or a board to knead the dough.

Keep doing this until it is no longer sticky and feels like a springy elastic dough.

Once that is done, form it into whatever shape you want Eg. Bread Roll Balls or just a Bread Loaf like I have done 🙂

Once dough is formed, add the rest of the Cheese and Bacon on the top.

Line the Slow Cooker with Baking Paper (I used 2 sheets) and put your bread dough in.

Cook on HIGH for 2 1/2 hours (Although this one I cooked took 3 hours 20minutes, as every slow cooker is different) BUT, keep checking it after the 2 hour mark to see if it is going okay! 🙂

Also DO NOT FORGET to put a Tea Towel under the lid and fold over the top to stop any water dripping onto the bread 🙂 🙂

Once cooked, take out of slow cooker and cool down a little and put melted butter on 😀 YUM!