Submitted by Karen Stuckings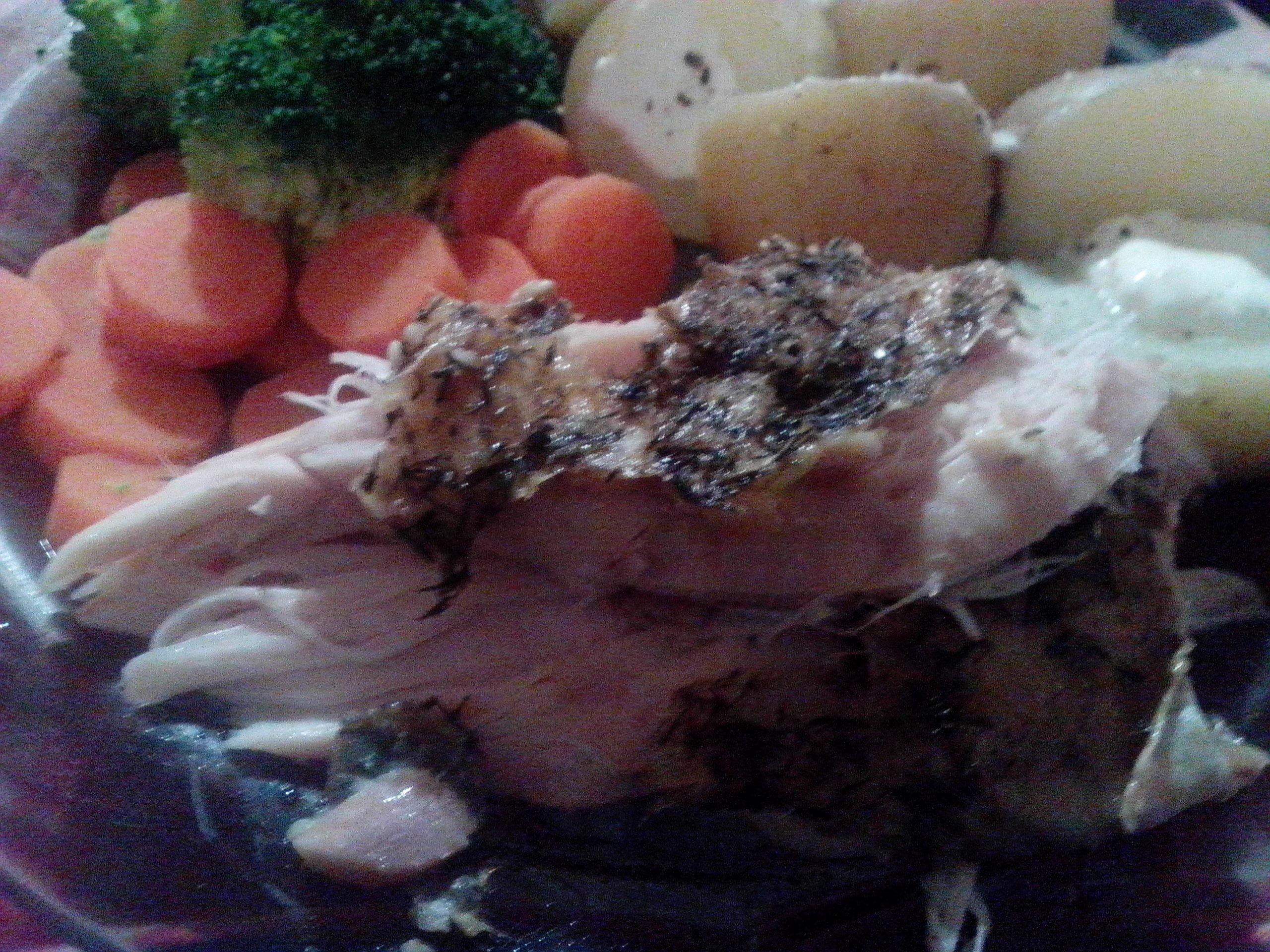 Bacon and herb whole chicken
Ingredients
1 whole chicken

1 heaped tsp chopped garlic (add more or less to own tastes)

3 rashes of short cut bacon chopped with visible fat removed (raw)

20 grams butter cut in half

1 Tbsp thyme

1 tsp ground sage

ground pepper to taste

ground pink salt to taste
Instructions
Take chicken and push hand under skin of breast to separate from flesh but try not to rip skin.

Rub garlic under the skin all over the breast.

Push chopped bacon under the skin keeping it as even as possible. Place butter under skin, half on each side of breast.

Mix thyme, sage, salt and pepper then rub over the skin.

Place chicken into slow cooker along with enough water so it comes an inch up the side of the pot. Cook on low for 6-8 hours depending on size of chicken and your slow cooker.

You can also add any vegetables you wish, I added chat potatoes half way through cooking that I had pricked with a fork. If you want crispy skin, once cooked sprinkle a small amount of oil over chicken, I used peanut oil, and place in hot oven.

The stock that is left in slow cooker can be drained and oil on top removed and used to make a gravy or frozen to use at a later time.