Submitted by Emily Furlong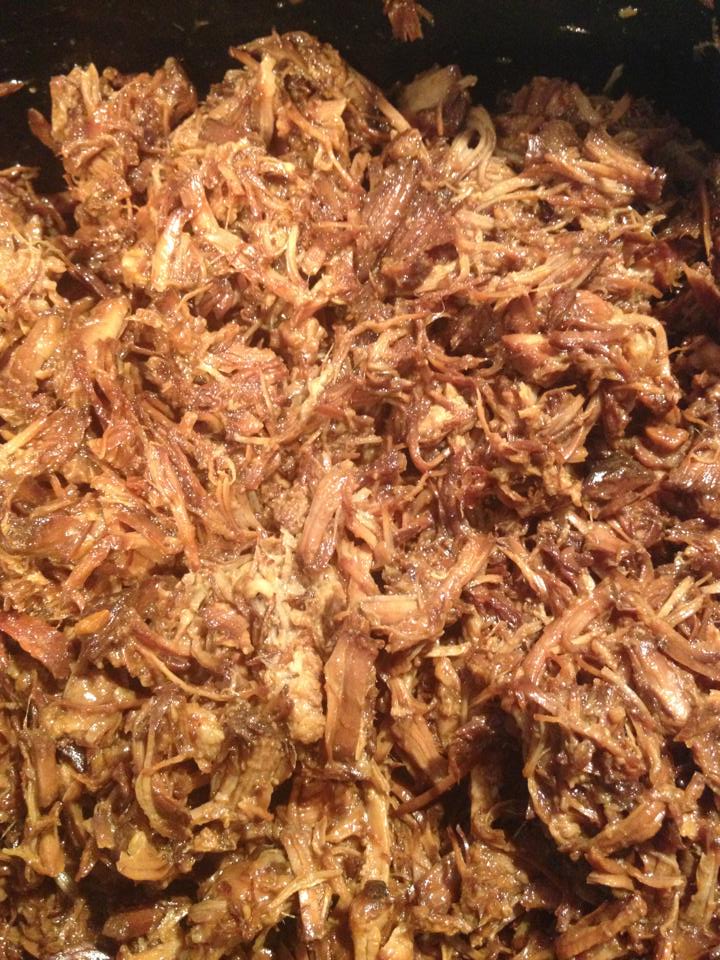 Asian Inspired Pulled Pork
Ingredients
1/2 cup low sodium soy sauce

1/2 cup hoisin sauce

2 tablespoons ketchup (tomato sauce)

2 tablespoons sriracha hot chilli sauce

3 tablespoons rice wine vinegar

1/4 cup honey

3 cloves garlic finely chopped

1&1/2 tablespoons peeled and grated fresh ginger

2 teaspoons sesame oil

1&1/2 teaspoons Chinese five spice powder

2kg boneless pork shoulder roast (fat & skin trimmed off and cut into 2inch chunks)
Instructions
Combine all ingredients except pork meat in slow cooker and whisk until honey is combined through mix.

Add pork meat and mix until well coated with sauce.

Cook on HIGH for 1 hour.

Turn cooker to LOW and cook for a further 8 hours

Remove meat from cooker and shred with 2 forks.

Pour 1/4 of the liquid into a jug and discard the rest.

Add reserved liquid and meat back to cooker to keep warm, until ready to serve.
Serving suggestion:
My family enjoy this on either fresh rolls or wraps with either wombok noodle salad or coleslaw with coriander and asian dressing. Can also serve with chilled pickled vegetables.