Submitted by Kylea Daymond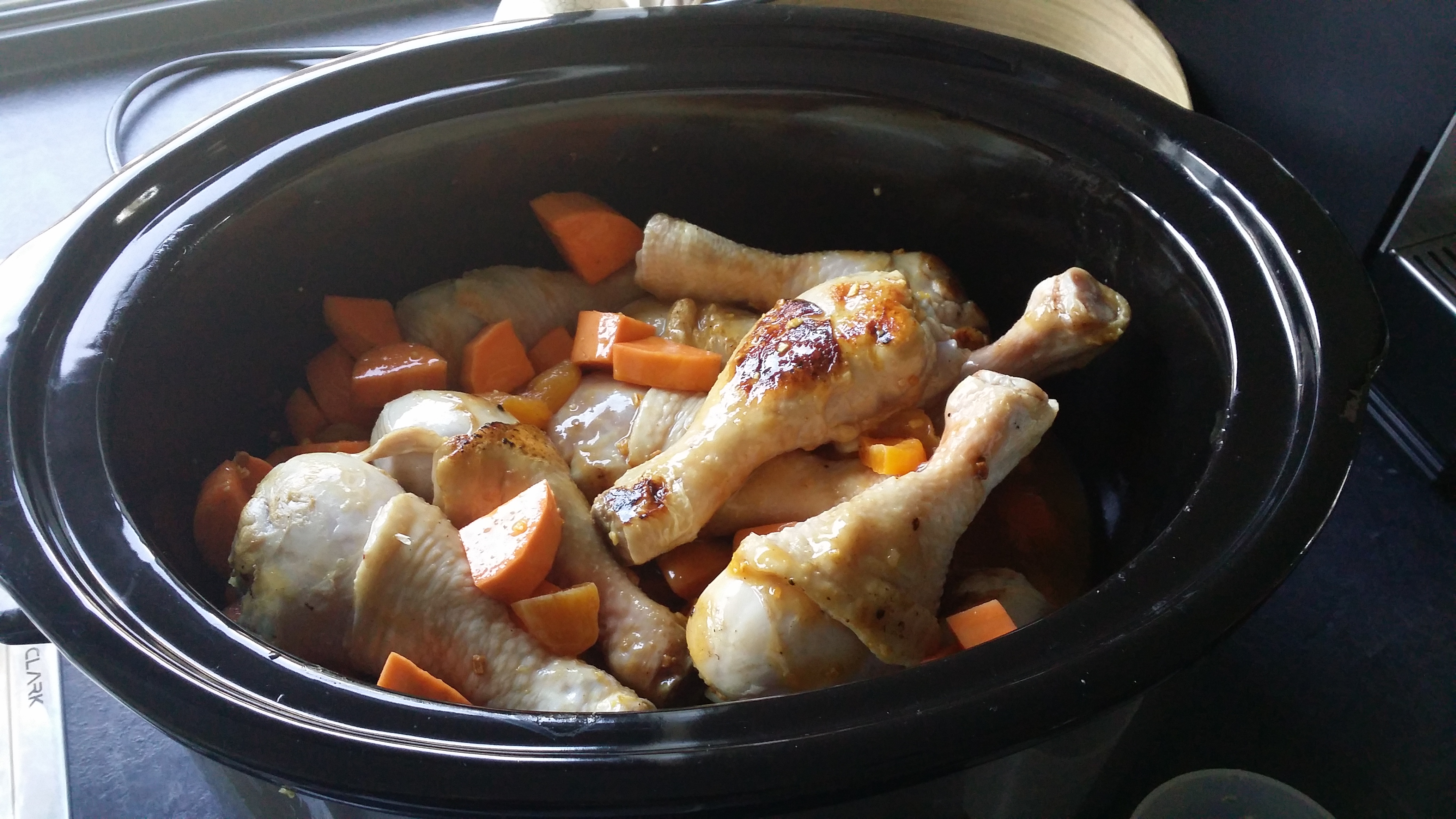 Apricot Chicken - (version 4)
Ingredients
8 chicken drumsticks

500 ml apricot nectar

Packet french onion soup

Hand full dried apricots (halved)

2 large carrots (diced)

1 large sweet potato (diced)

Cooked rice
Instructions
Place vegies and dried apricots in slowcooker.

Brown chicken in pan and put into sc.

Mix the french onion soup with the nectar and add to sc. Mix well.

Cook on high for 4 hours or low for 6-8. Serve with rice.

Add extra chicken if needed may also need to add a little more nectar.