Submitted by Felicity Barnett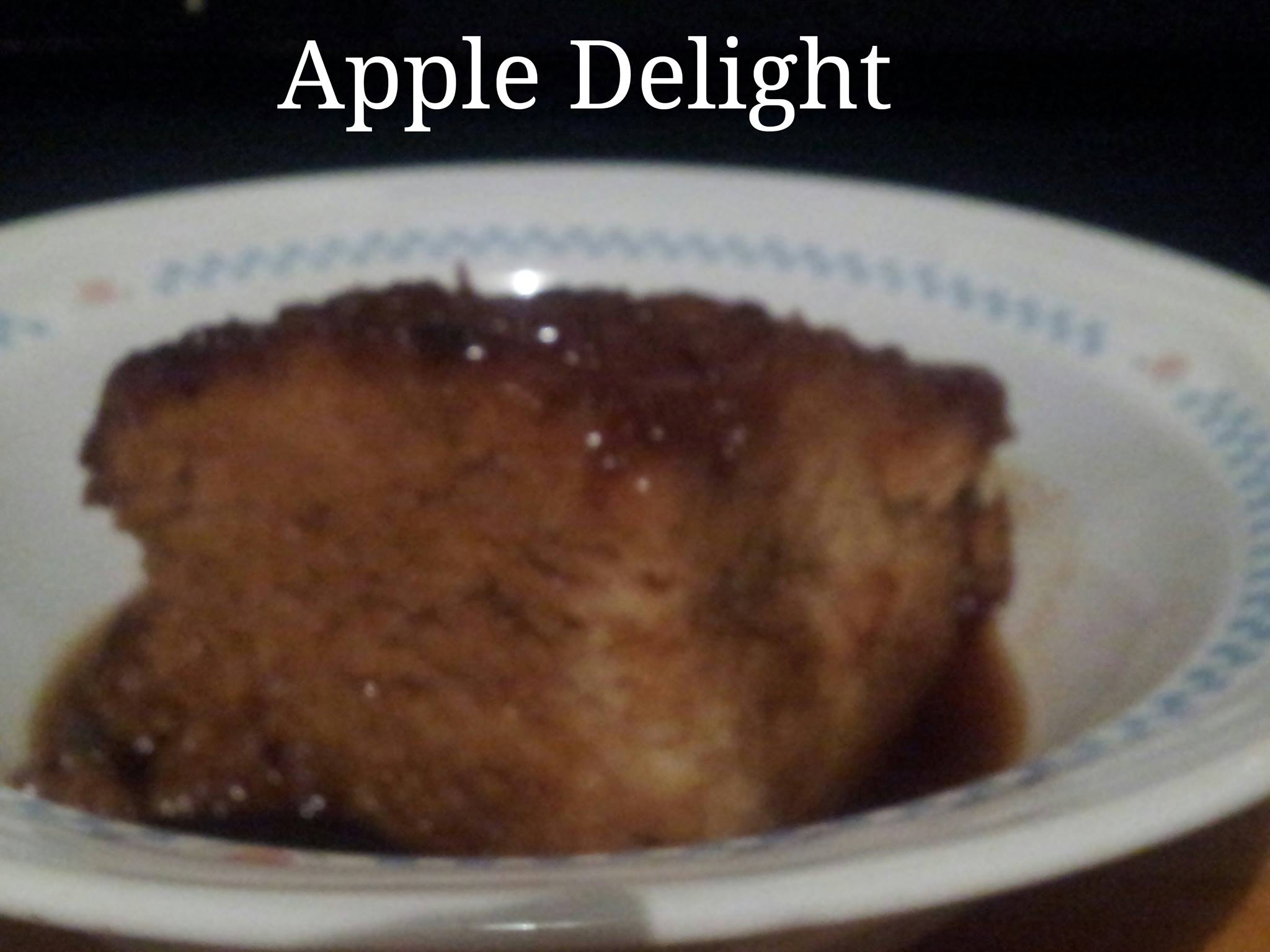 Apple Delight – Canola, Egg, Gluten, Nut and Soy free
Ingredients
Pudding

1 cup gluten free SR flour (Woolworths Free From)

Pinch of salt

1 tblspn sugar

1 large apple, grated

1/2 cup milk

Ground cinnamon

Sauce

1cup soft brown sugar

2 tblspns butter

1 cup boiling water

1/4 cup apple juice (Kalangadoo Organic)
Instructions
Combine flour and salt, add sugar and apple. Mix with milk to make a scone dough. Put into slow cooker bowl.

Combine sugar, butter and boiling water in glass jug.

Stir until sugar has dissolved and butter melted, add juice.

Pour sauce over dough and sprinkle with cinnamon.

Place tea towel under lid and cook on high for 2-2.5 hrs (1.5L slow cooker)

Note: Could be Diary free or Lactose free

Adapted from a recipe in Country Women's Association Classics cookbook.