Submitted by Jess Rutherford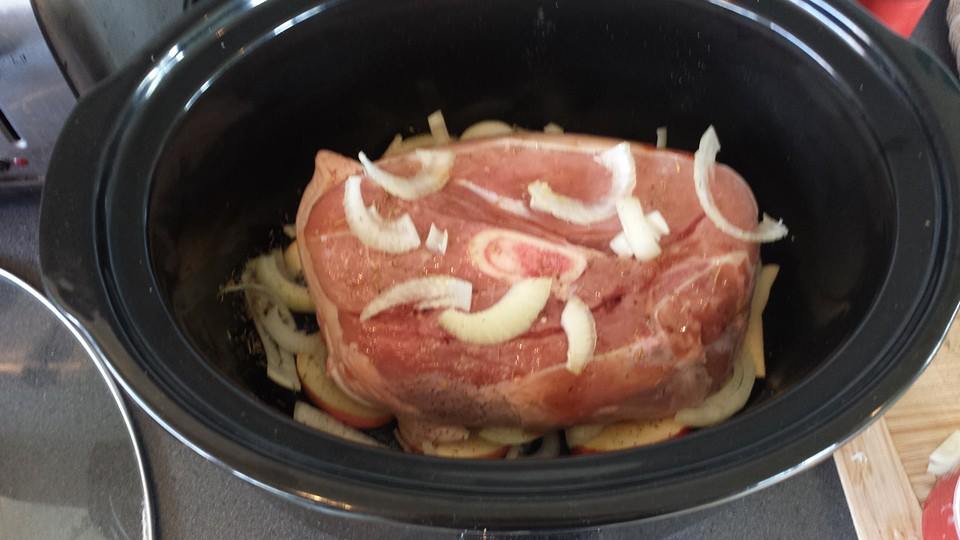 Apple and honey Roast Pork
Ingredients
1.6 kg Pork middle roast (or any size)

1 Apple

1 onion

2 tsp dried mixed herbs

2 tsp dried garlic granules

1-2 Tbps honey

salt and pepper

1 Tbsp water
Instructions
Spray Slow Cooker with Oil.

Finely slice apple and onion and lay on bottom of Slow Cooker.

Season them with half the mixed herbs and garlic and Salt and Pepper.

Add the tiniest amount of water just so nothing sticks.

Lay the Pork on the bed of apple and onion.

In a small bowl mix together the honey, remaining mixed herbs and galic + Salt and pepper and baste the pork all over.

Add any left over onion and apple ontop of roast.

I can't fit the veges with my huge roast but if you had a separate Slow Cooker you could, or use smaller roast.

Cook on low for 8-12 hours depending on your Slow Cooker.

Baste with the mixture every 2-3 hours..

Enjoy!