Submitted by Judy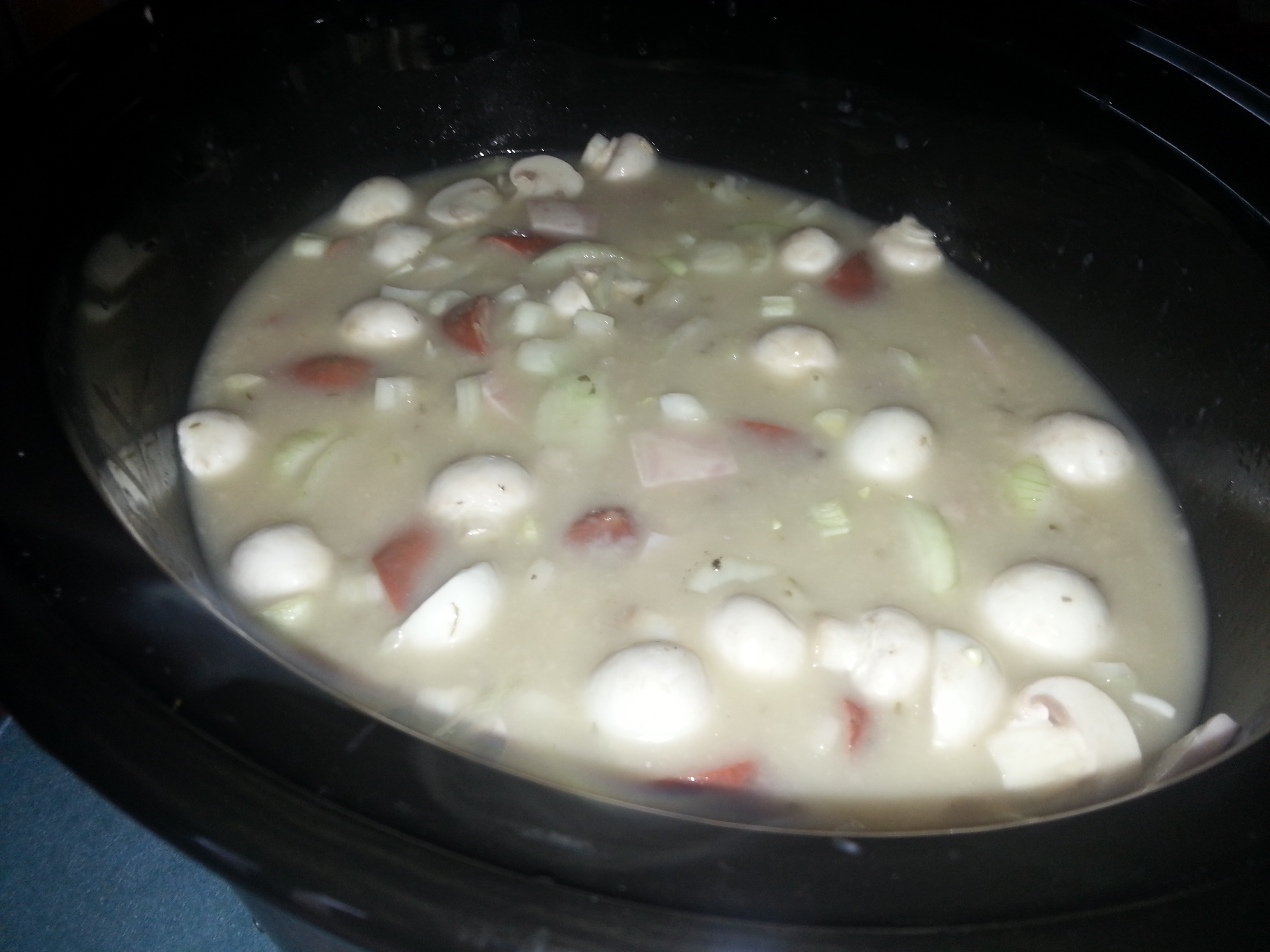 All in the pot
Ingredients
2 rashers bacon chopped

2-3 onions chopped

2 cloves garlic finely chopped or 2 teas minced garlic

1 small punnet mushrooms chopped

1 tin cream of chicken soup

1 tin cream of mushroom soup (optional)

1 litre chicken stock

4 - 6 chicken thigh fillets cut into 1cm chunks

3/4 cup cream

1/2 packet pasta of choice (penne is good)

1 cup grated tasty cheese

(Any of these ingredients can be altered or changed to something different. You can also add anything else you have handy. This time I had some small paprika smoked mini sausages so I cut them up too. The paprika added flavour)
Instructions
Throw everything in the slow cooker on high except the pasta, cream and cheese.

About 30 mins before serving add pasta, cheese and cream. Continue to cook with lid off to thicken sauce and stir occasionally. (If necessary pour into a baking dish and put in the oven for 30 mins - will help thicken)

If you have leftovers just before re cooking add more cream. It will help make a bit more liquid as the pasta soaks everything up. Alternatively leave the pasta out and cook separately.