It comes around so fast every year doesn't it?
Here we are back at December again and rapidly approaching another big Christmas Day!
For many, food plays a big part in those celebrations.
Whether it's for a huge family crowd, a group of friends or workmates or just your immediate household, every year it's a decision of what to serve.
This year we'd like to show you some great slow cooker additions to your festive menu 🙂
How can your slow cooker help you this Christmas?
Lot's of ways!
Lets start with breakfast.  You can choose an overnight recipe to have it ready to serve the minute your feet hit the ground on Christmas morning, or choose one of our other breakfast recipes you can quickly put on in the morning before you are busy with present opening and arriving guests and have it ready to serve when you are.
I know I'll be adding a big batch of poached eggs to my slow cooker on Christmas morning to make feeding my crowds easier!
I'd much rather be sitting on the floor, surrounded by wrapping paper, watching my kids open their gifts or talking to my loved ones than be busy in the kitchen cooking everyone breakfast 🙂
And what about lunch?
For many it's the busiest time of Christmas day!  Lots of different dishes, lot's of mouths to feed, lot's of chaos as kids run around your feet with new presents, men are busy building new bikes and assembling toys and the doorbell and phone never stops!
And let's not forget those who always seem to arrive late.  With slow cooking time is a lot more forgiving.  Many often have the option to switch to warm if you need more time also.  If someone is late to getting to the house or to the table, or if you get caught up on the phone to old Aunty Muriel who likes a chat *wink* … it's ok, the slow cooked dish is far less likely to burn or spoil.
Lunch time often see's ovens and stove tops full to the brim.  How do you create more cooking options?  Pull out the slow cookers!  I have a (ridiculously) large collection of them myself so I have lot's at my disposal.  Not everyone has multiple slow cookers of course but if you have a couple, or can borrow some extra's, or even ask your guests to bring theirs along with them you can soon have quite the collection ready to use 🙂  Or if you have only one slow cooker just choose the recipe you want most or that you think cooking in the slow cooker could potentially save you the most time with 🙂
While many lucky folk have a white Christmas, in Australia Christmas day is always HOT HOT HOT!
Choosing slow cookers over ovens is not only a great way to cut down the heat in the kitchen but also to spend less time overall in that hot area.
Anything to make cooking on Christmas Day more comfortable is a winner in my books 🙂
So what about the food??
So many options, so many recipes!
You can choose multiple dishes from the following selections to make up your Christmas day menu.
Or mix and match for your silly season needs and show everyone at your table what a slow cooker in the kitchen can do to help them next Christmas too 😉
Slow Cookers are great for traditional Christmas food!
Some you will want to make before the day, some you'll make and serve on the day.
Here's some great examples:
Christmas Sweet Treats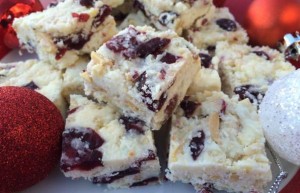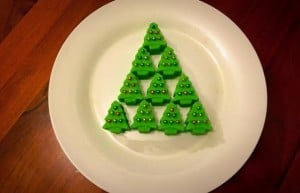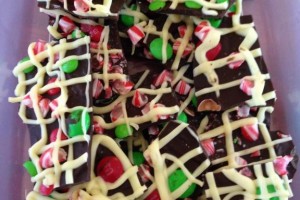 Christmas Cakes and Puddings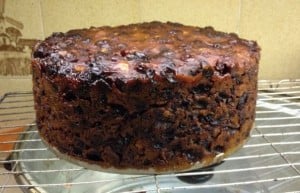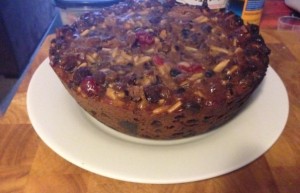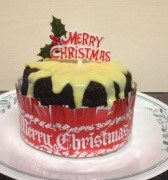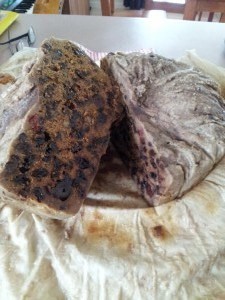 Christmas Extra's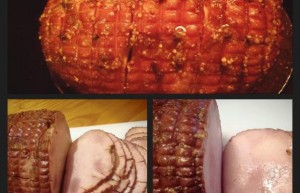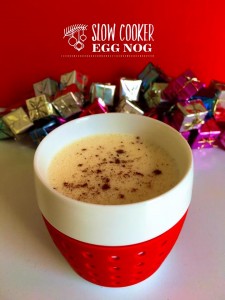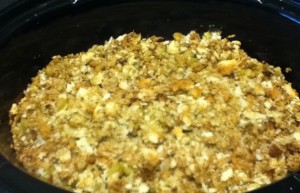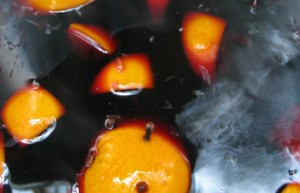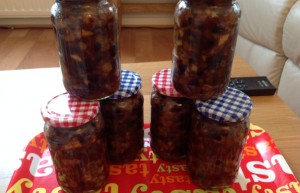 We have other Christmas specific recipes in our dedicated CHRISTMAS RECIPES CATEGORY also.
And don't forget the other recipes to choose from on Christmas day!
Roasts:  Roast chicken, Roast turkey, Roast Beef, Roast Pork, roast anything… always a great part of a large Christmas spread.
Click here to browse our roast options.
Seafood:  What Christmas is complete without seafood on the table.  From fish to prawns, crabs to squid, we have it all!
Click here to browse our seafood options.
Vegetables: From potato bakes, to vegetable slices, stuffed vegetables to traditional veg on the side, we have heaps of options!
Click here to browse our vegetable options.
Vegetarian Options:  Not everyone wants to eat meat for Christmas.  Keep your vegetarian and vegan guests happy too with these options just for them.
Click here to browse our vegetarian options.
Dessert Options: What better way to finish a delicious meal then with a decadent dessert.  But you best set aside some time to browse these as we've got so many to choose from you'll want them all.
Click here to browse our dessert options.
Other: Of course we have categories for specific meats like chicken, pork, beef, lamb, turkey game etc and many more.
Click here to browse all recipe category options.
So many options … so many ideas to choose from 🙂
Hoping this blog may help some of you make the most of your slow cooker and enjoy the silly season even more this Christmas!
And perhaps some of you may even find a new slow cooker under your tree this year if you have been really good *wink*
Merry Christmas everyone!
xx