Submitted by Sharon Paull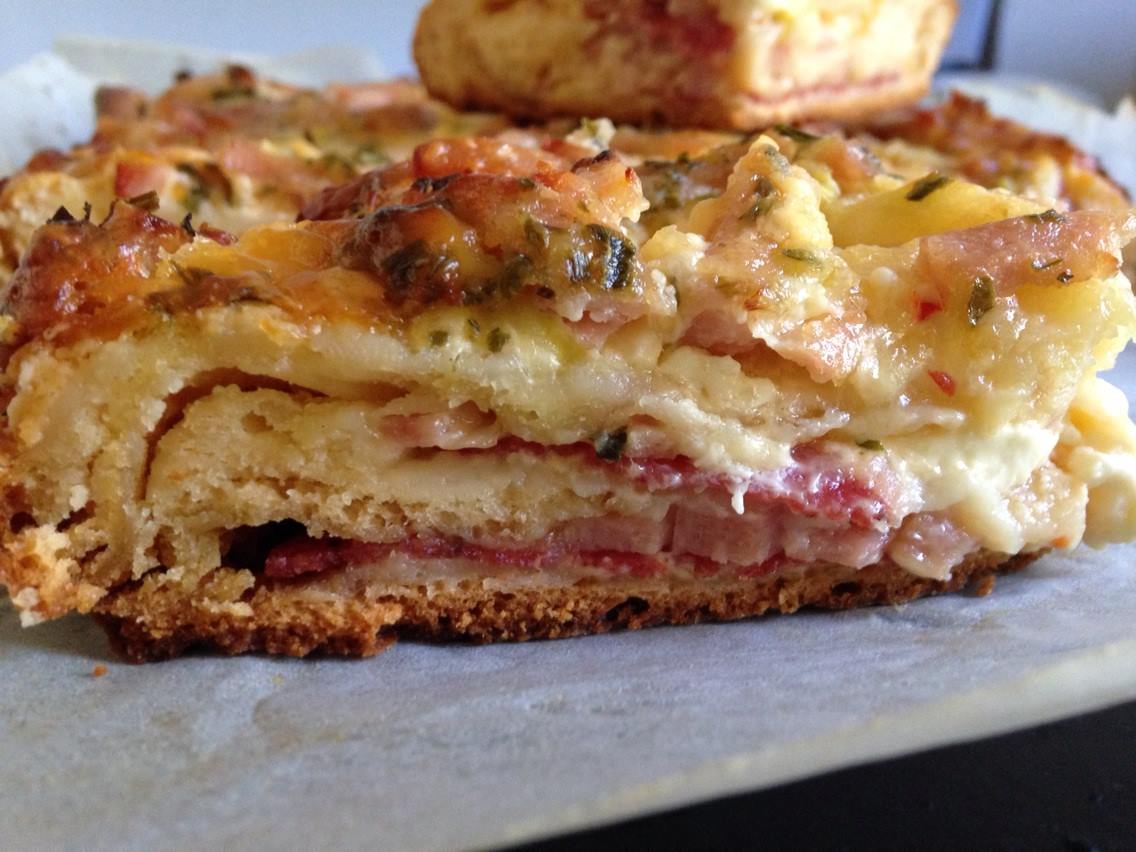 3 Layer Bread
Ingredients
Basic Yogurt Bread Mix

2 Cups SR Flour

1 Cup Yogurt

1 Tspn Dried Yeast (I have made it without yeast and still works)

1 Sml Egg (If needed-e.g. if dough is too dry)

I put all mine in my mix master with dough hook and let it go on slow for about 5 mins..

Filling

Cream Cheese (Spreadable)

Sweet Chili Sauce

Sliced Salami

Shredded Bacon/Ham

Grated Tasty Cheese

1 Shallot finely Sliced

Dried Shallots (For the top)

Extra's

Baking paper

Wire rack

Hot oven to finish off in.
Instructions
Make dough. Divide into 3 and flatten out, I just use my hands as it seems to stick to rolling pin. Also I do it on the baking paper as its easier to lift into the SC.

Mix Cream Cheese and Sweet Chili Sauce (as much Chili as you like.)

Spread Cream Cheese mix on bottom dough and then put all other ingredients on and repeat with next layer and also top layer, I put a little extra cheese on top and sprinkled dried shallots on top.

I preheated my SC while I was making the bread.

Place bread into SC on High for 2 hours, after the first hour I put a wire rack under bread as the bottom was getting very brown..

Tea towel under lid so the condensation doesn't drip on the top..

Pop in hot oven for 5 to 10 mins to brown off the top..

I use a 7lt Breville SC