The Sunbeam Pie Magic Competition
Posted on June 9, 2017 by Paulene @ Slow Cooker Central 14 comments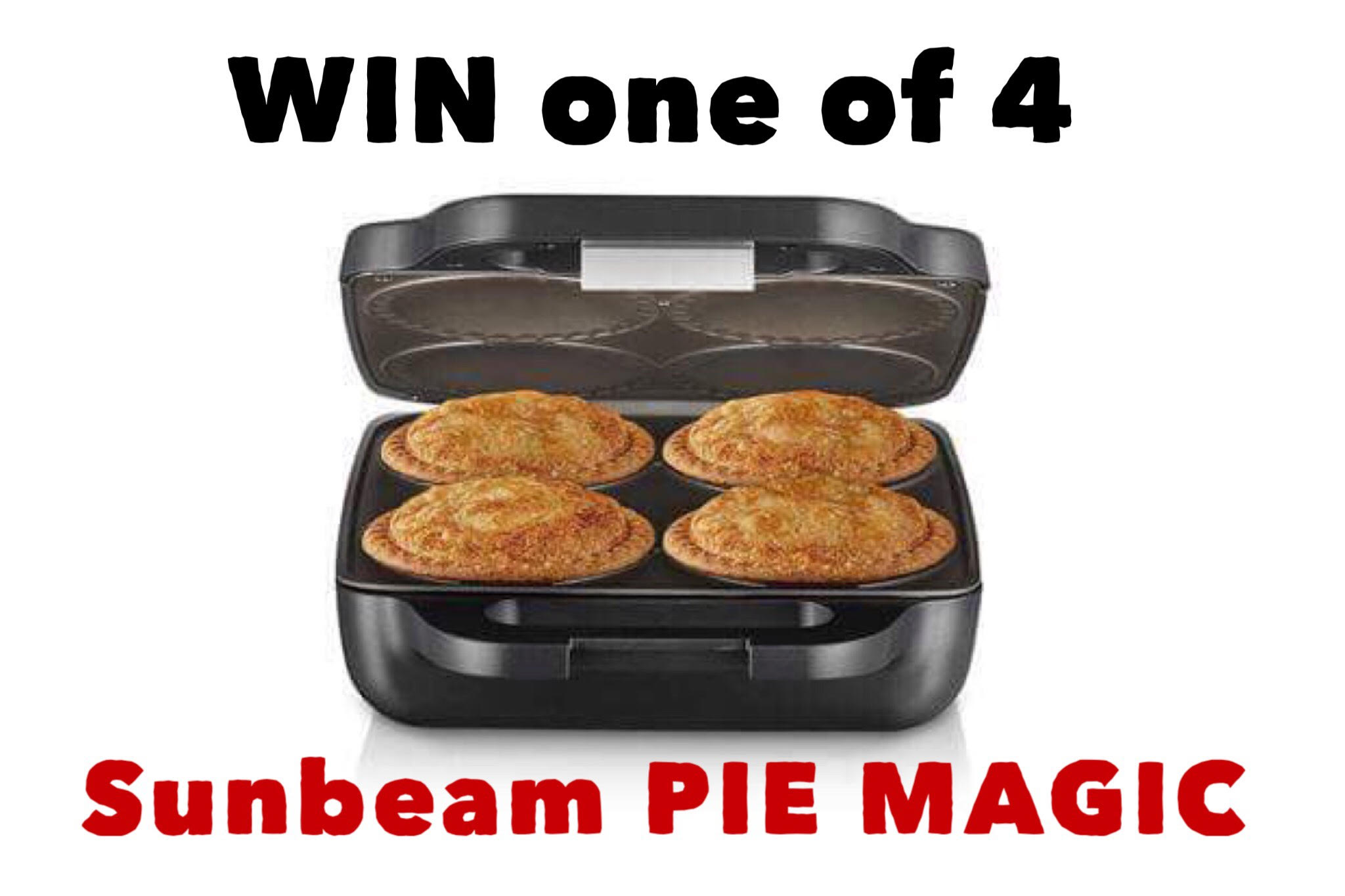 PLEASE NOTE: THIS COMPETITION IS NOW CLOSED
—————————————————————————————–
Thank you to EVERYONE who entered ….. so many great entries that narrowing it down to just 4 winners was so so hard … I wish I could give you all one!!!
Our lucky 4 winners are:
 Ellen Polomka

 Tracey Bice

 June Forster

 Shez Meyer
Congratulation Winners!!
We've got lots more giveaways to come yet so don't give up, keep trying …. and keep on slow cooking!!!!
————————————————————————————————————————
We love slow cooking for so many reasons!
One of them is for convenient, affordable cooking 🙂
What's more convenient and affordable then using up your leftovers in a whole new meal!!
With the Sunbeam PM4800 Pie Magic® Traditional Size 4 Up you can turn last nights leftovers into tonight's new dinner!
Or why not slow cook a whole new filling especially for your pies?
Sweet or savoury the options are endless 🙂
Here's one I made using Nanny's Braised Steak to produce these beautiful, crisp, golden brown pies in just 13 minutes!!

Simply use pasty and any pre-cooked filling to create your sweet or savoury pies. Ideal for lunches, meals or a  generous dessert!
Head to http://bit.ly/PM4800PieMaker to find out more!
We are thrilled to give 4 lucky people the chance to win one!
Competition open to Australian residents only this time
Competition Dates:  
Competition open from Friday 9th June 2017 to midnight Friday 23rd June 2017 AEST
Winners will be notified on this blog, on a post in our Facebook Group and by email provided on entry – prior to Wednesday 28th June 2017
Prizes will be dispatched direct from Sunbeam.
To enter:
To enter this great competition simply complete below your name, contact details and your answer to the following question:
Tell us your ultimate slow cooker left over meal which you would turn into a pie!  🙂
It's that easy to win 🙂
Good luck!
Competition is now closed