Slow Cooker Central – Book 3
Posted on October 10, 2016 by Paulene @ Slow Cooker Central 13 comments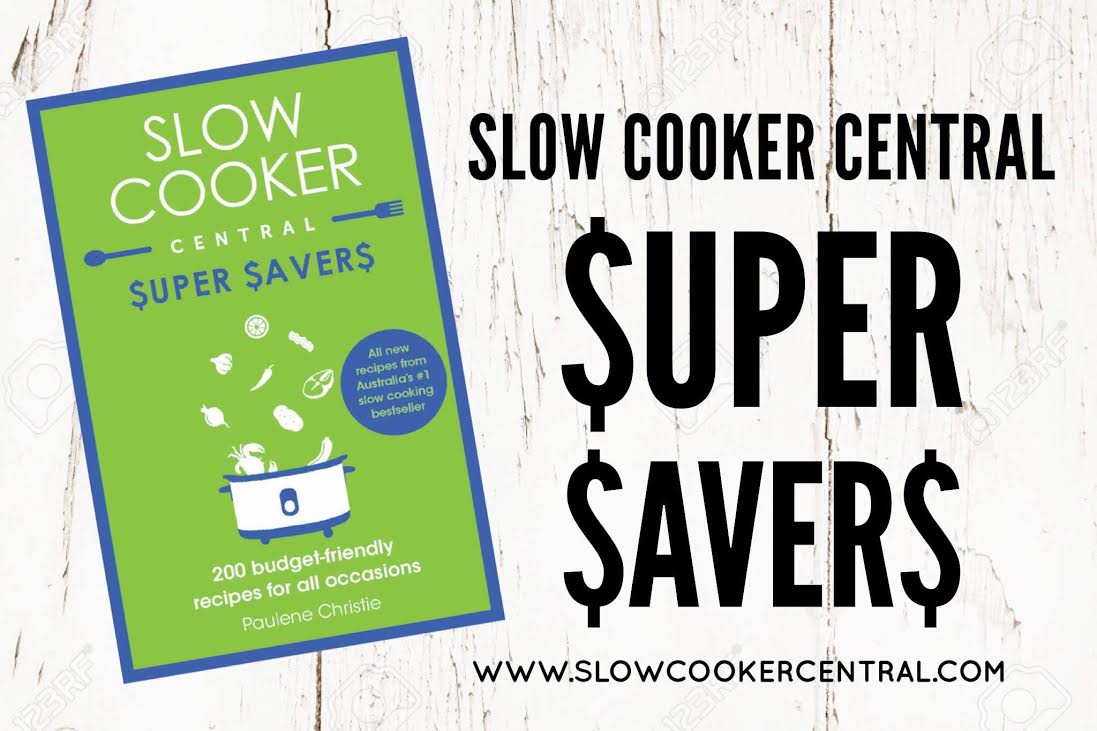 ---
After the success of our books 'Slow Cooker Central' and 'Slow Cooker Central 2', which went straight to the top of the Australian Best Seller Charts, were loved and shared by so many and are on book shelves all over the world … it's time to turn our attention to book 3
With a release date of May 2017 for book 3 we are already hard at work bringing you the newest installment.
We've got some exciting new changes to bring you with this addition too!
I'll be updating here with more of those details as soon as I'm able to release them  😉
And some things will remain the same – because so so many of you love it just the way it is!  🙂
This book will still contain recipes from both myself and those submitted by our members.
ABC books will again hold a competition where you the member may choose to submit your recipe for inclusion in this new book.
At this stage we expect the competition to run for 4wks from October 31st 2016.
Keep a close eye here and on our FB group for more information on this competition as the date draws closer.
All competition details will be set by the ABC books team and released with competition.
We are SO excited to begin this journey yet again with you all!
Let's do this 🙂
Book 3 will be titled:  SLOW COOKER CENTRAL – SUPER SAVERS!!
We'll be taking a budget recipes focus … with our theme as 'Super Savers',  so think about recipes that are delicious, easy to make and that won't put a dent in the family budget.
Meals in book 3 will be costed so you can see which budget meals suit YOUR budget – because we know we all work to different budgetary limits and we want to cater to everyone! 🙂
***** PRE ORDER IS NOW OPEN *****
You can pre order here, and don't forget to add your promo code SUPERSAVERS at checkout to reduce the price!
Pre Order>>>>> https://shop.abc.net.au/products/slow-cooker-central-super-savers-tpb
Don't forget you can purchase books 1 and 2 at our website shop here
——————————————————————————————————————————————
***COMPETION TO ENTER RECIPES IS NOW CLOSED***
If you are thinking of submitting some of your own recipes to the book 3 recipe competition start thinking about how they may fit the budget theme, and what their cost to make them will be, as you'll need this to submit your entry.  (Note: basic pantry ingredients like herbs, salt and pepper, condiments etc won't be included in costings, just the main ingredients in your slow cooker dish as a whole)
As previously stated the competition to submit your recipes will:
Opening Date: 31 October
Closing Date: 27 November
*UPDATE* – Close date extended by one week due to popular demand!
COMPETITION OPEN MONDAY 31/Oct/2016 at 9am Australian daylight savings time
**ENTER HERE >> http://www.harpercollins.com.au/blog/be-1-of-200-people-published-in-slow-cooker-central-3
GOOD LUCK!!
————————————————————————————————————————————–